Talk about leaving when the ovation is loudest!
Less than a week after guiding Los Blancos to three straight Champions League titles, Zinedine Zidane is stepping down as Real Madrid manager. Announcing his decision in Madrid on Thursday morning, the former French footballer said, "I have taken the decision to not continue into the next season. For me and for everybody, I think the moment to change has arrived. It was not an easy decision.


He continued, "This is my decision. Maybe it's a mistake. But I feel it's time. If I don't think that we can keep winning then it's time. How can I ask more from the players? Big players need a change. If I was the manager here next season, it would have been tough for us to win trophies. You saw in the Copa this season and I can't forget our domestic campaign that easily."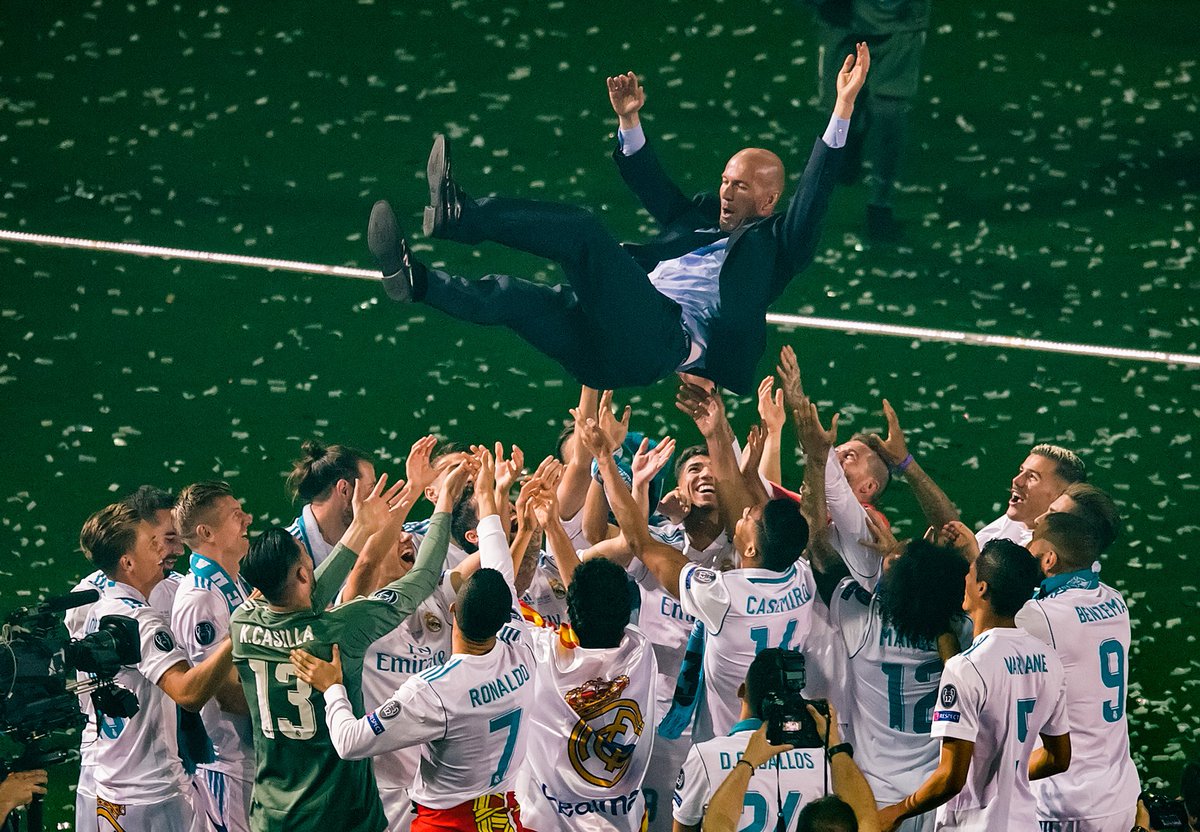 Zidane, who in January 2016 after the dismissal of Rafa Benítez added that, "I will be close to this club for the rest of my life. I want to thank the fans, who always supported me both as a coach and a player. There were tough moments during the season and although I was sometimes whistled at, I want to thank the fans. This is a beautiful moment as we have just won a third straight Champions League and I have now reflected and made this decision."


Real Madrid President, Florentino Pérez added that "This was a totally unexpected decision, Zidane informed me of his choice yesterday. I thank him for the work he has done."
Zinedine Zidane won nine trophies in his two years and four months with Real Madrid, the most titles by a manager with the club since Miguel Muñoz won 14 trophies in 14 years (1960 – 1974). The 9 titles include 1 La Liga, 3 Champions League,  2 Club World Cup, 2 UEFA Super Cup, 1 Supercopa de España

All the best Zidane.