Football heavyweight, Ronaldo has hailed his fellow countryman Neymar after he surpassed him in the all-time goal scoring charts for Brazil. Neymar  scored a hat-trick in Brazil's 4-2 World Cup qualifying match against Peru on Tuesday, October 14, 2020. The 28 year-old paid tribute to Ronaldo on social media after he posted a photo of him replicating his iconic celebration.
He is now the country's 2nd-highest men's scorer of all-time, coming right behind Legendary Brazilian Pele who is the country's all-time record scorer with 77 goals to his name.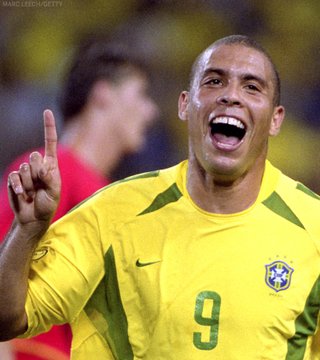 The two-time World Cup winner posted hailed the former Barcelona striker on his Instagram page.
"All my respect for you Neymar. He plays a lot, gives assistance, plays, dribbles and thrashes. The sky is the limit. Fly, kid! What a beautiful story you are writing. A complete and increasingly mature player. Crack! Handling the pressure off the pitch is sometimes more challenging than the ball itself. Now tell me: where did we come from, where did we arrive…who is going to tell us what is impossible? Keep trusting your instincts because the talent is yours and nobody can take it from you. You have a lot of records to overcome and marks to leave. Proud to see a Brazilian at the top!"