Call him a heartless father and you wouldn't be far from the truth.
A Turkish footballer, Cevher Toktas has been arrested after  confessing to smothering his five-year-old son, Kasim Toktas to death in hospital because he "didn't love him", it is alleged.
The 32 year-old reported himself at the station days after Kasim died from what doctors believed was natural causes. He took the child to the hospital on April 23, after showing signs of high fever and breathing difficulties, and the boy and father were placed in quarantine together as doctors feared a coronavirus infection.
He called for help and the son was rushed to intensive care but he died less than two hours later at Dortcelik Children's Hospital in Bursa, northwestern Turkey.  His family believed he died from the Covid-19 pandemic.
Also Read: Ex Schalke player presumed dead in 2016, found alive and well.
Narrating how he carried out the evil act, the Central Defender said,  "I pressed a pillow on my son who was lying on his back. For 15 minutes, I pressed down on the pillow without lifting it up. My son was struggling during that time. After he stopped moving, I lifted the pillow. Then I yelled for doctors to help to draw any suspicions away from me."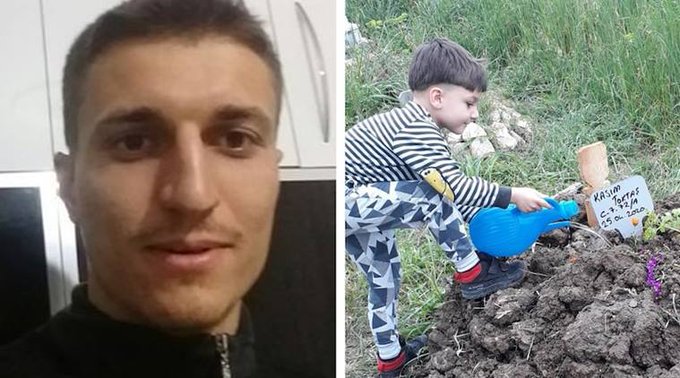 He reportedly told investigators he doesn't have mental issues, he killed Kasim because he "didn't love him" and had never loved his youngest son "since he was born".
Toktas who played for Hacettepe Spor in the Super Lig between 2007 and 2009, making a total of seven appearances in the Turkish top flight and recently in Bursa Yildirim Spor will be tried for murder and faces life in jail.