Arsenal today announced their decision to appoint 46-year-old Unai Emery as their new head coach. The three-year deal is reportedly worth £5m a season. He takes over from Arsene Wenger who stepped down last month after a 22 year-old spell.
According to Arsenal, the former Sevilla coach has an outstanding track record of success throughout his career, has developed some of the best young talent in Europe and plays an exciting, progressive style of football that fits Arsenal perfectly. His hard-working and passionate approach and his sense of values on and off the pitch make him the ideal person to take us forward.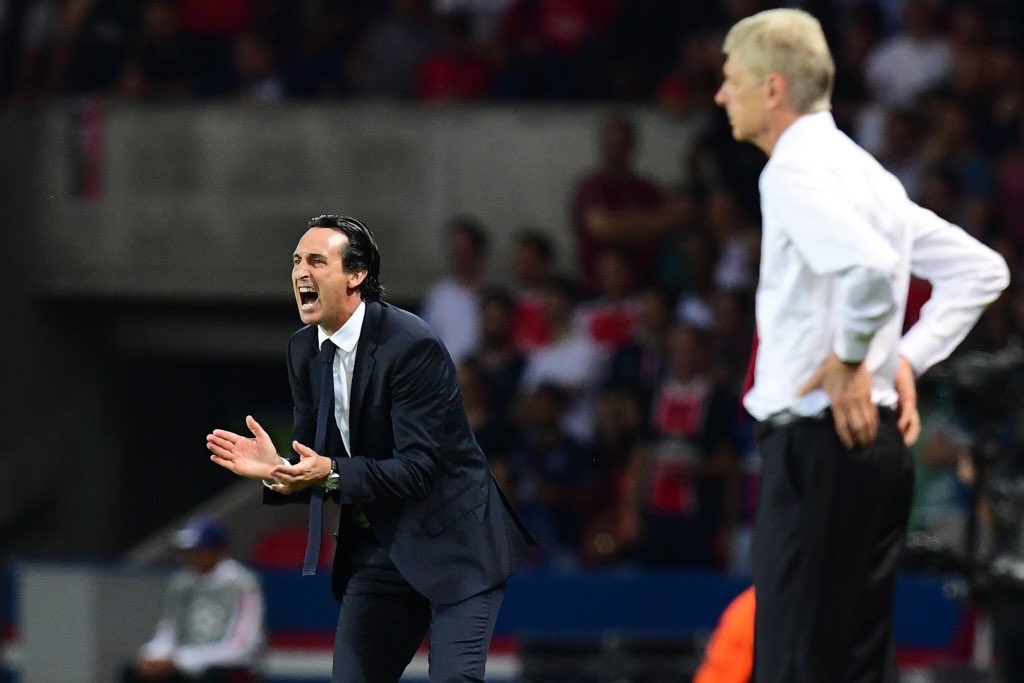 Arsenal Chief Executive, Ivan Gazidis, added that "We conducted a confidential, wide-ranging and rigorous search involving extensive background references, data and video analysis, and personal meetings with all the candidates we shortlisted. All were interested in the position and we were unanimous in our choice of Unai to drive the next chapter of our history."
Reacting to his appointment, Emery said, "I am thrilled to be joining one of the great clubs in the game. Arsenal is known and loved throughout the world. I'm excited about what we can do together and I look forward to giving everyone some special moments and memories."
So here's how the footballing world reacted to the news on twitter.
Unai Emery is the new Arsenal manager.
Can fans finally come together for a common cause?
Because success is for more likely with unity! 👍#AFC

— Carl Bövis ⚽ (@CarlBovis_AFC) May 23, 2018
@UnaiEmery_ Welcome to @Arsenal Unai I wish You all the best at the Arsenal, I know You will do well and get the best out of this team! #WelcomeUnai

— The Chairman (@goonerck1) May 23, 2018
Let's start this new chapter on a high. Welcome to the @Arsenal family Unai Emery. #WelcomeUnai

— Anne Muriu (@AnnexisMuriu) May 23, 2018
I wanted a young, dynamic manager with a proven track record.
I thus approve of Arsenal appointing Unai Emery, 46.
Just won the Treble at PSG after winning 3 successive Europas at Sevilla.
He's a winner.
Welcome, Senõr! pic.twitter.com/q8pc0AJN9J

— Piers Morgan (@piersmorgan) May 21, 2018
Regardless of whatever happens, If you tag Unai Emery's twitter account with any negativity and insults..I will take it personal with you.

Let's get behind the man 100%

— Castano Yemi Dada (@YemiCastano) May 23, 2018

https://twitter.com/dejazimako007/status/999220359869222912
Unai Emery has more career trophies than Klopp and Pochettino combined. Don't forget that.

— London's Red, Bitches (@LondonsRedFb) May 23, 2018
Welcome Unai Emery .. Buzzing for a fresh start next season!

— Amy Newman (@newman_afc) May 23, 2018
Gallas is shocked Unai Emery, a 46 year old manager who has won 10 trophies in 5 years & did great work on a lean with valencia and Sevilla is preferred to his friends, Vieira and Henry.

Earth shattering punditry. The punditry to end all punditry. https://t.co/F1gDX3TPwe

— Babanla (@biolakazeem) May 23, 2018
Arsenal just hired our 3rd choice… lol

— West Ham Transfers (@westhamtransfer) May 23, 2018

https://twitter.com/SirWoley/status/999248468165177344
Unai Emery, the new Arsenal coach is better than the legendary Arsène Wenger & he will deliver. pic.twitter.com/Yzu2gbR43n

— Dr Boni Khalwale, CBS (@KBonimtetezi) May 23, 2018

https://twitter.com/t_riumphant/status/999251769157996544
https://twitter.com/Bhadoosky/status/999243581872320512
Notable Arsenal are confirming Emery in fact as 'head coach'. Underlines the move away from an omnipotent manager that has quietly taken place at the club over the last 12 months.

— James Olley (@JamesOlley) May 23, 2018
Here we go…

Passion✅
Manager who manages from the touchline✅
Proper coaching✅
Proper tactics✅
Proper video analysis✅
Preparing for the opposition✅
Nutcase of an assistant✅
Hates Mourinho✅

Finally a modern Arsenal! Can't f'ing wait! #WelcomeUnai

— Clockend Gooner (@ClockendGooner3) May 23, 2018
Congratulations Arsenal. You have appointed the best manager at the level of football your team deservedly is at the moment. 3 Europa League titles is not a joke and I fully expect Emery to break grounds for Arsenal in 'lower' Europe. Even your grey-haired ex couldn't 😏

— Wale (@TheWaleAgbede) May 23, 2018
Ian Wright, John Cross, John Bennett, Gary Neville.

The people vociferously criticising the 'process' of selection and choice of Arsenal Manager are interestingly enough people I and many other right-thinking Arsenal fans wouldn't want anywhere near the process.

— Nnamdi Obinwanne (@obisingledigit) May 23, 2018
Given the anger with Emery as Arsenal Manager by the English Press I think Arsenal has made the best choice they could make.

— Adeyemi Gbadamosi (@AdeyemiOkoya) May 23, 2018
Emery is not a manager Arsenal deserve, but the coach u-an-i deserve.

— Prem (@Gooner_prem) May 23, 2018