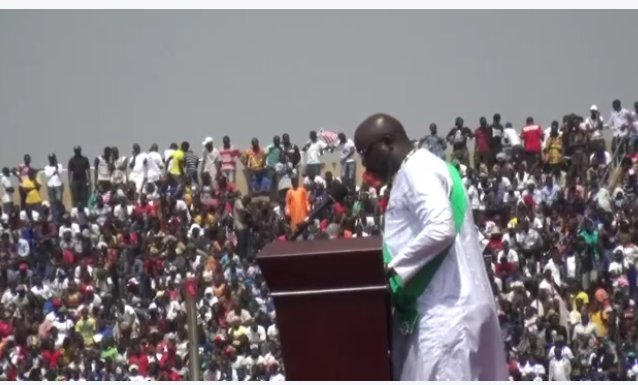 Former international footballer George Weah has been sworn in as Liberia's new president taking over leadership from Africa's first female president Ellen Johnson Sirleaf.  George Weah won 61.5% of the votes in the December run-off election, defeating outgoing Vice-President Joseph Boakai who only managed 38.5%.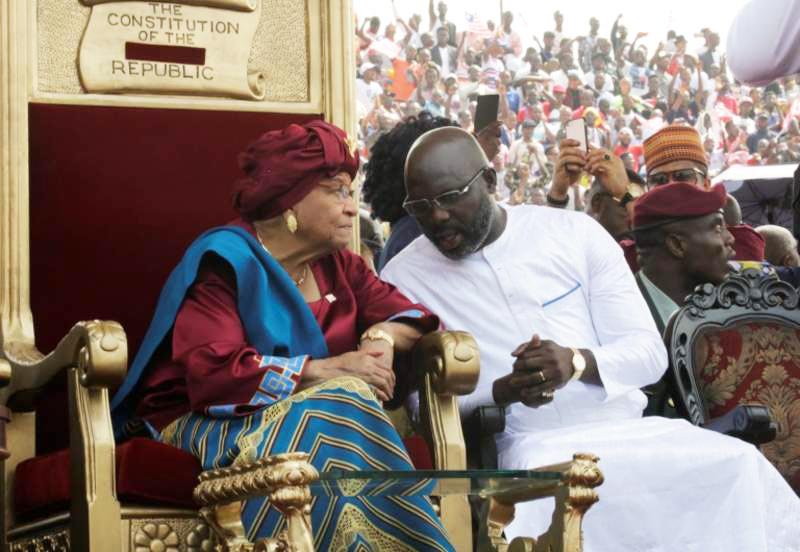 George Weah and Ellen Johnson Sirleaf share a moment onstage ahead of his swearing in ceremony at Liberia's presidential inauguration. The ceremony was held at a stadium close to the capital and was the first peaceful democratic transfer of power in the country since 1944 when President Edwin Barclay was succeeded by William Tubman.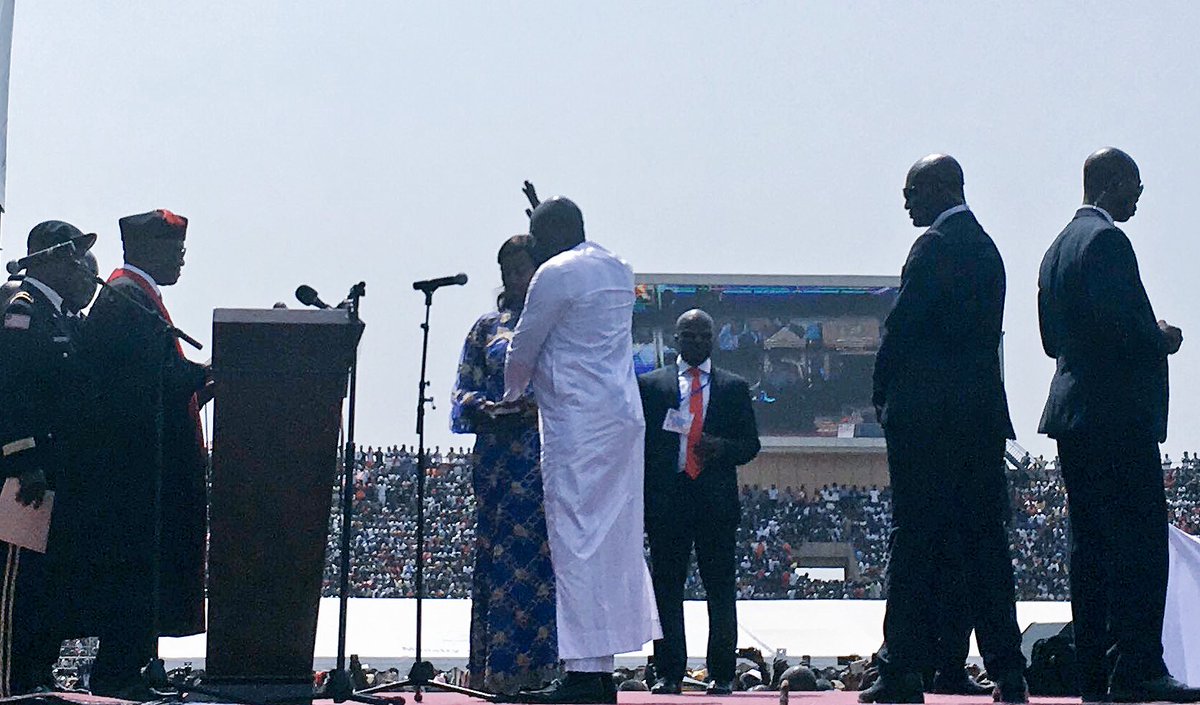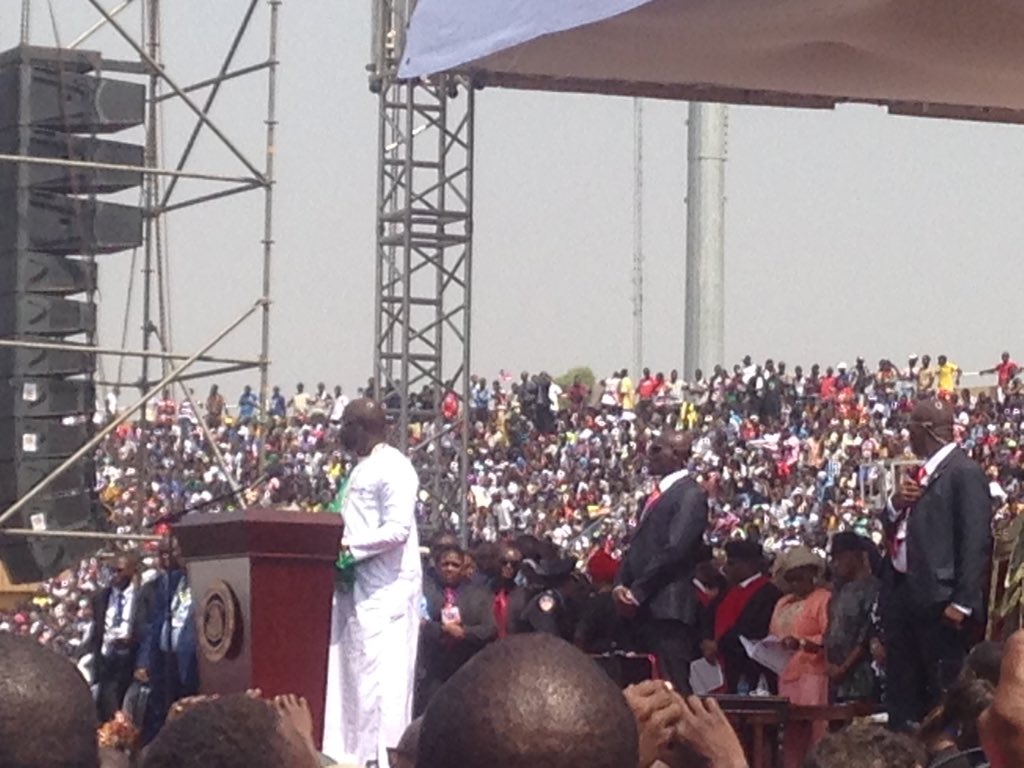 After losing the election to Sirleaf in 2005, Weah went back to school to ready himself for his next step having been told he was too inexperienced for the top job in the country. He attended Devry University in Florida, USA and earned a Bachelor Degree in Business Management (2011) and later got a Graduate Degree in Management from the Keller Graduate School of Management from Devry University in 2013.
He also ran for office, this time as a Vice presidential candidate to Winston Tubman but lost again to Sirleaf who won a second term.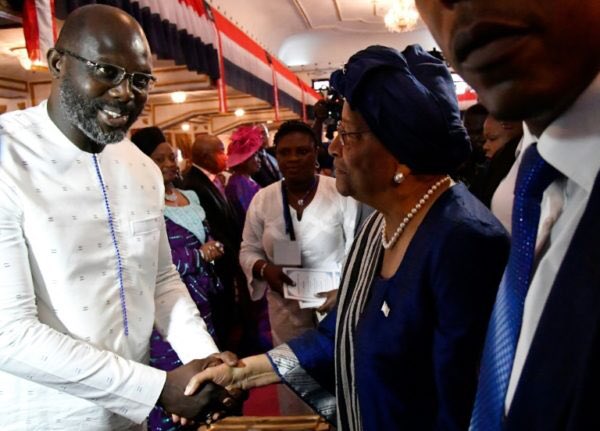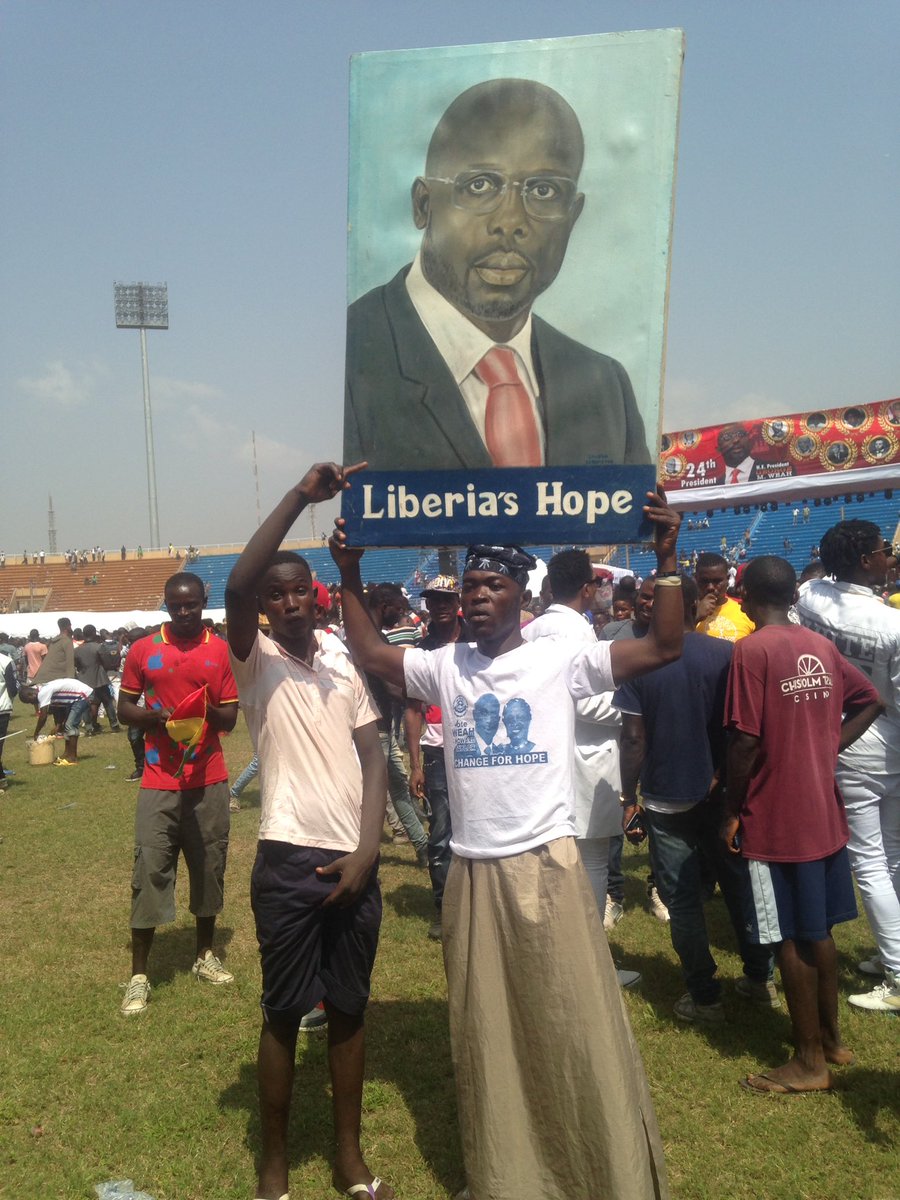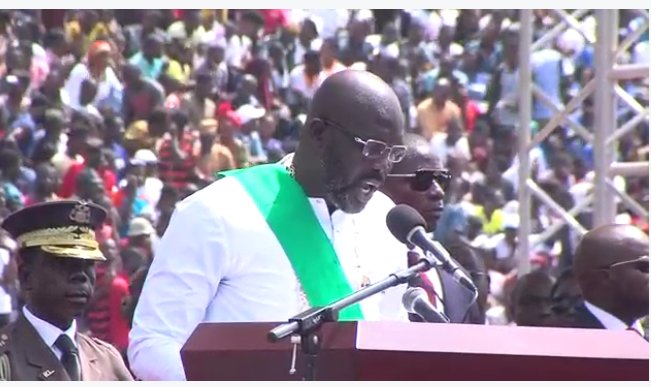 Additional Photo by AFP news agency