£73million worth of cocaine branded with Lionel Messi's face and kept inside of 1,200 giant squid fillets has been seized in Peru.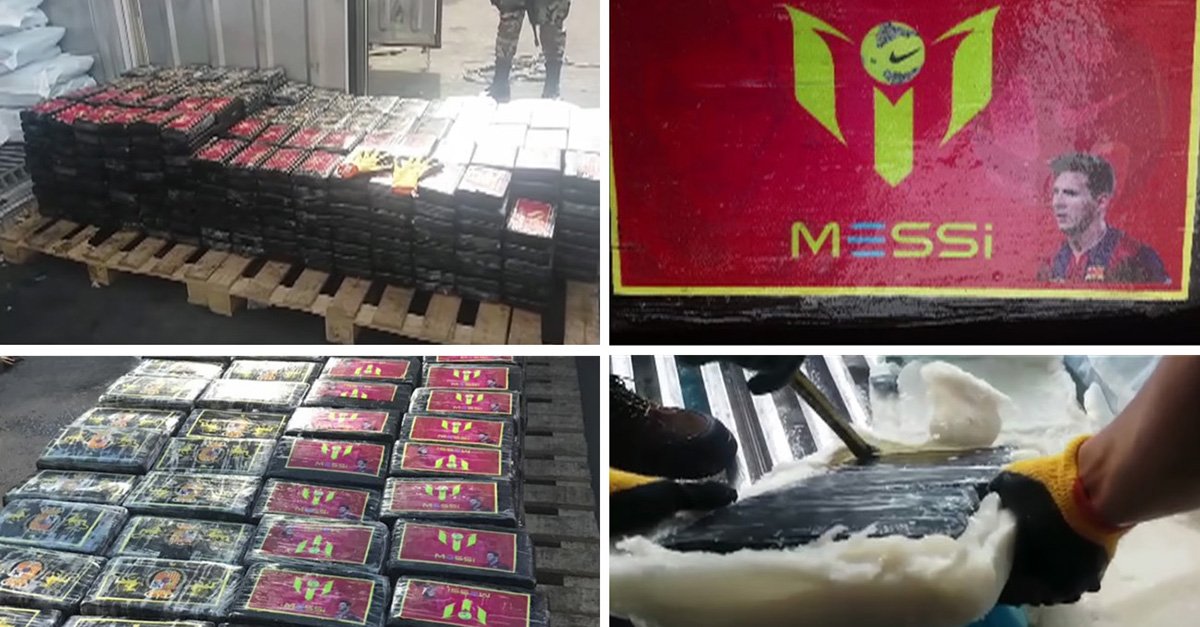 The packages which had Messi's logo, name and the royal seal of the King of Spain on them weighed 1,417 kilograms. They arrived from the Apurimac, Ene and Mantaro Rivers Valley region in Peru and were destined for Belgium.
In September 2015, the New York Post reported that $3 million worth of cocaine, with 'Messi' label were seized from two men in the Bronx.