FIFA on Tuesday threatened to suspend the Nigerian Football Federation (NFF) with for contravening articles of FIFA statutes. The world football's governing body have given the NFF deadline of Monday, August 20, to hand back NFF offices to Amaju Pinnick led executive committee or face immediate expulsion from all its activities. A FIFA statement warned.
It all started in July when the government's sports ministry directed the NFF to comply with a court order to overturn Pinnick's election and recognise Chris Giwa as its head; a move that was not endorsed by FIFA and threatened suspension unless it was re-run.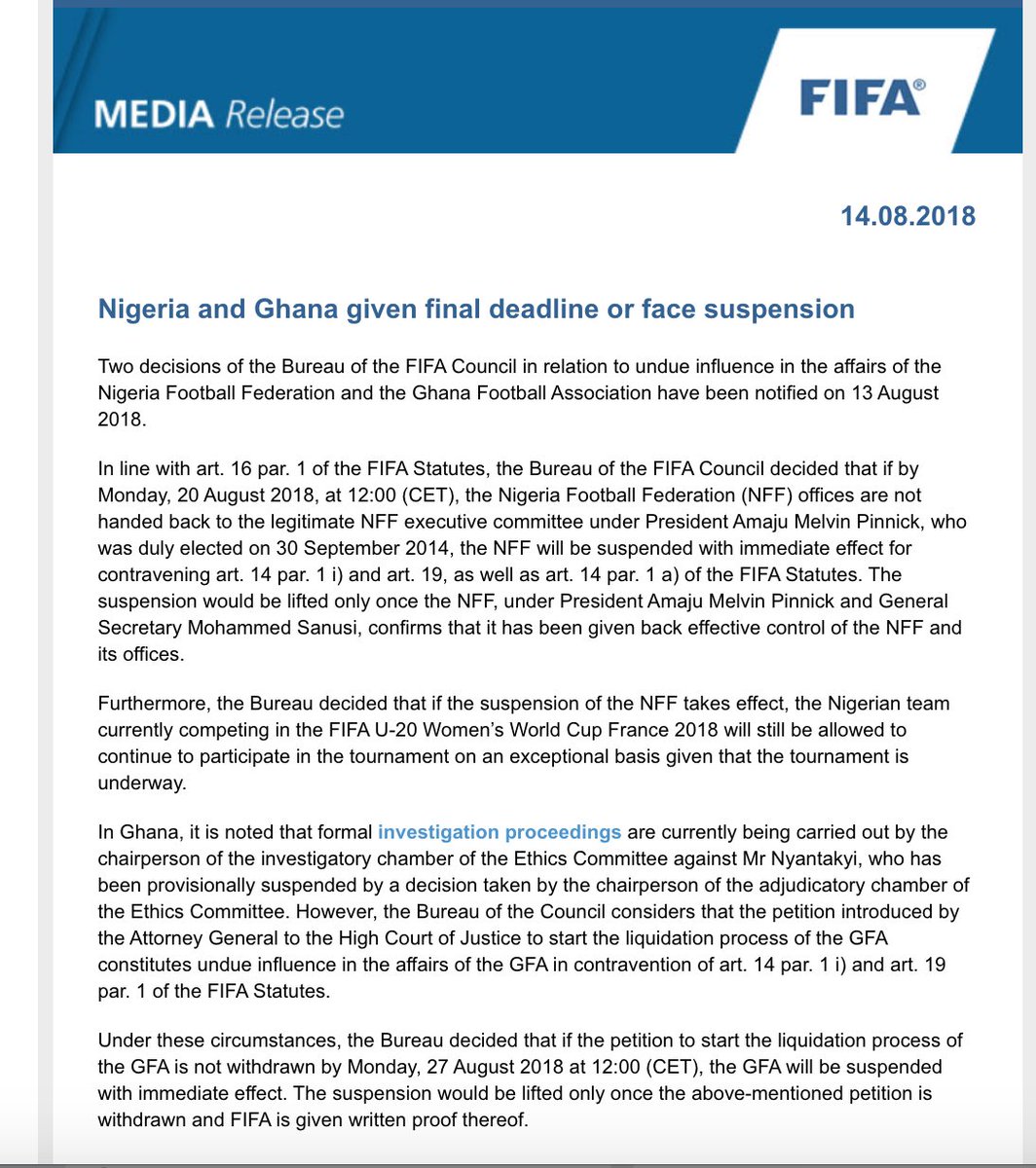 Pinnick won the re-run, and his fierce rival, Giwa  launched court action over the result.
Fifa said the ban would only be lifted once Pinnick has confirmed the NFF is back under his effective control.
Ghana also received the warning. Their problem started from a corruption scandal surrounding the suspended Ghana Football Association (GFA) federation boss Kwesi Nyantaki.
"If the petition to start the liquidation process of the GFA is not withdrawn" by August 27 the association "will be suspended with immediate effect", FIFA added.