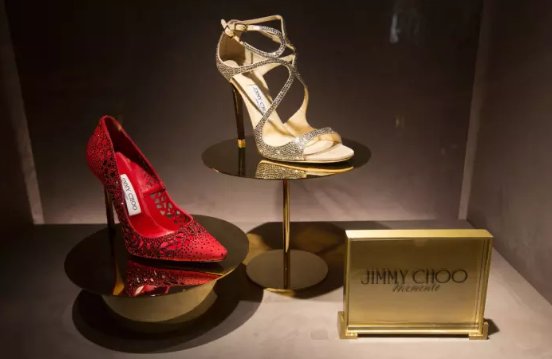 Popular fashion brand, Michael Kors has agreed to buy accessory and fragrance brand Jimmy Choo for $1.2 billion. This development is coming after Jimmy Choo, was put up for sale in April after its sales growth fell 0.8 per cent in 2016, which the company said "reflected the luxury-sector slowdown." Profit for the year fell from £19.4m to £15.4m.  Michael Kors said its offer was "final and will not be increased", unless there is another offer from a third party.
Chairman and chief executive officer of Michael Kors, John Idol said "Jimmy Choo is known worldwide for its glamorous and fashion-forward footwear, the company is a leader in setting fashion trends. Its innovative designs and exceptional craftsmanship resonate with trendsetters globally. We believe that Jimmy Choo is poised for meaningful growth in the future and we are committed to supporting the strong brand equity that Jimmy Choo has built over the last 20 years."
Peter Harf, chairman of Jimmy Choo, added: "A combination with Michael Kors will allow Jimmy Choo to embark on its next phase of growth and provide opportunities for the benefit of Jimmy Choo customers, employees, shareholders and other stakeholders."
Founded in 1996, the company will continue to be run by current chief executive Pierre Denis. The deal is expected to close in the coming months.