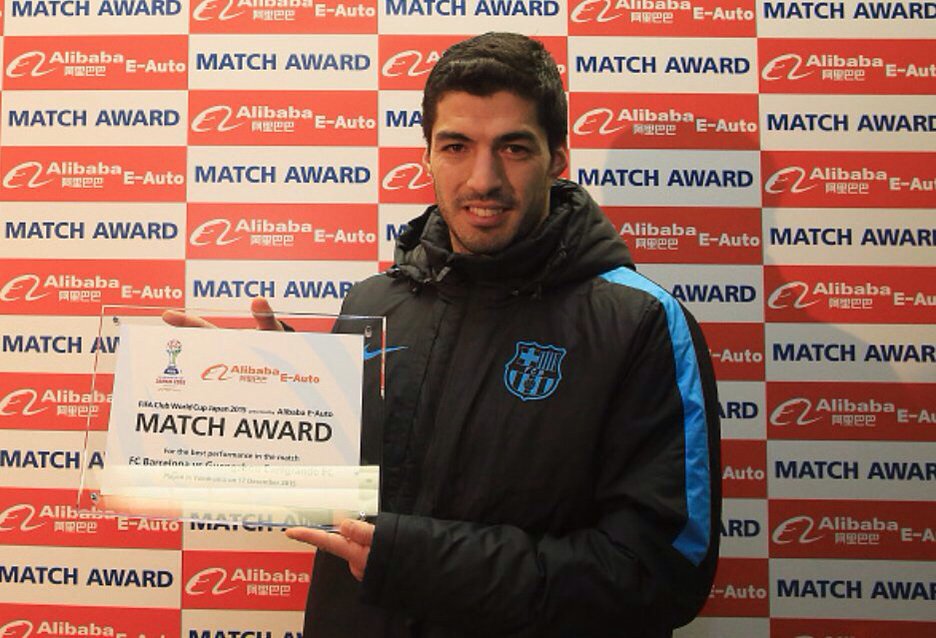 Luis Suarez is balling!
The Barcelona player's hat-trick in Barcelona's 3-0 semifinal win over Guangzhou at the Club World Cup today did not only ensure that Catalans are in the Club World Cup final (against Argentine giant River Plate) the Uruguayan also went down into the annals of history as the first player to score a hat-trick in the history of the FIFA World Club. He was awarded Man Of The Match.
He has now scored 19 goals in his last 17 games for Barcelona.