Hi guys, it's that time of the year again. Our annual list is out and we really can't keep calm at the moment. We took a break from football and did something different this year.  We focused on movies. Movies that had us scampering to the cinemas, that received critical acclaim and that won't just leave our lips because everything about them; casting, cinematography, story-line are just too lit. This year's exclusive list was compiled and written by my wonderful friend and blog contributor, Jerry Chiemeke. Jerry is a lawyer, movie critic and so much more. You can check some of his reviews here, here and here
This year's article is titled: 17 Nigerian movies that caught our eyes at the Nigerian cinemas in 2017. Enjoy!
---

The past few years in this decade have witnessed a shift in the direction of movie-making and film distribution in Nigeria. The cinema culture witnessed a revival, locations became more diverse, and a marked difference in the quality of cameras was noticed. New actors came up too, and in time, a demarcation of sorts between the low budget, Asaba side of things ("old Nollywood") and the glossy, elite side of town ("new Nollywood") with fresh faces and new equipment.
However, while cinematography and sound went up a notch, the movies in general were still lacking in watchability. The scripts were watery, the transition in scenes left much to be desired, and the role interpretation by the "new" actors was cringeworthy, with few exceptions like "October 1st" and "Phone Swap". Time and again, cinema goers asked for refunds of their ticket, and for a moment, the old guard hanging around Idumota and Alaba had cause to mock and sneer.
All that began to change two years ago, with a marked improvement in screenplay ("76", "Surulere", "A Soldier's Story"), and the year 2017 saw many screenwriters and directors come with their A-game. Movie critics and cynics had less to complain about, and cinema tickets sold out on some occasions (a movie reviewer once had to show up on a later date to see "My Wife And I" as Silverbird Cinemas Ikeja had run out of tickets on the day). It is not yet Uhuru for Nollywood, and indeed there is still a long way to go, but progress cannot be ignored.
This year treated us to the awesome, the average and the downright forgettable when it comes to cinematic Nollywood. We took notes, and so, in ascending order, here is a compilation of the 17 movies that appealed to us the most, beginning with:
Honourable Mention:
Mentally (Frank Donga, Toyin Abraham. Chris Okagbue, Erick Didie): A young man ditches his village for the busy streets of Lagos on his friend's invitation. He gets a peculiar welcome from pickpockets and motor park preachers, and when he caves in to peer pressure and smokes marijuana, gets transported to an alternate universe. Could have been better delivered, but the message was clear enough.


    And now, the countdown proper.
17. Okafor's Law (Omoni Oboli, Blossom Chukwujekwu): A movie based on the unwritten law of "perennial access" to a lady once    shagged. Involved some pre-release controversy with screenwriter Jude Idada as to intellectual property rights, leading to a postponement of its premiere date. Full marks for attempt, but not much by way of inspiration.
    16. Ten Days In Sun City (AY Makun, Adesua Etomi, Richard Mofe-Damijo, Miguel Nunez Jr., Thenjiwe Moseley): The third      installment in the "Adventures Of Akpos" franchise. In this one, Akpos' girlfriend wins the Queen of Nigeria beauty pageant and earns  a 10-day vacation in Sun City, South Africa. While there, he is approached by a business mogul to let go of her, with a tempting offer of an international passports and millions of dollars, ultimately putting his integrity to task. Better than its predecessor "A Trip To Jamaica", but as usual, creating divided opinion as to AY's comic credentials.
15. Banana Island Ghost (Chioma "Chigurl" Omeruah, Patrick Diabuah, Bimbo Manuel, Ali Nuhu): A plus-size lady is in danger of losing her house, no thanks to her late father's default in mortgage payment. She has a few days to raise 18 million dollars, and has to form an unlikely partnership with a dead man whose ghost is given three days by God to find love before he can enter Heaven. Mildly funny, and a great soundtrack too, but fails to live up to the hype.


14. Hakkunde (Frank Donga, Toyin Abraham, Rahmat Sadau, Ali Nuhu): A movie about an educated man who sinks into frustration after a futile search for a white-collar job. He eventually finds himself teaching in a remote village, where he has to adapt to the culture and is intrigued by their way of life. Entertainment value is debatable, but highly educative nonetheless.
13. Alter Ego (Omotola Jalade-Ekeinde, Wale Ojo): A film about a lawyer who fights to bring sex offenders to justice by all means possible, even if it involves becoming a sultry seductress after office hours. A tad sexually explicit, and while the movie teases,  whether it is ultimately pleasing is anyone's guess.
12. Roti (Kunle Afolayan, Kate Henshaw): A woman finding it hard to come to terms with the death of her son runs into a boy who    bears a striking resemblance to the deceased. She becomes obsessed with the child, causing her husband to question her sanity. Not a perfect story by a long shot, but a reminder that the director of "The Figurine" has still got it.
11. The Women (Ufuoma McDermott, Katherine Obiang, Omoni Oboli, Kate Henshaw, Toni Monjaro, Kalu Ikeagwu): A movie    that would appeal to fans of the series "Lekki Wives". A woman, in a bid to impress, borrows money to celebrate her "40th" birthday. She invites her three closest female friends and their husbands, all of whom have secrets to hide. Genuinely funny, relatable too, but missed the chance to highlight salient social issues.
10. The Tribunal (Omotola Jalade-Ekeinde, Norbert Young, Funsho Adeolu, Damilola Odunsi): A young lawyer seeking justice after feeling hard done by with his dismissal from a top law firm drags his employers to a tribunal. Some real-life lawyers would feel that more research should have been done, but it is hard to fault the delivery of the actors.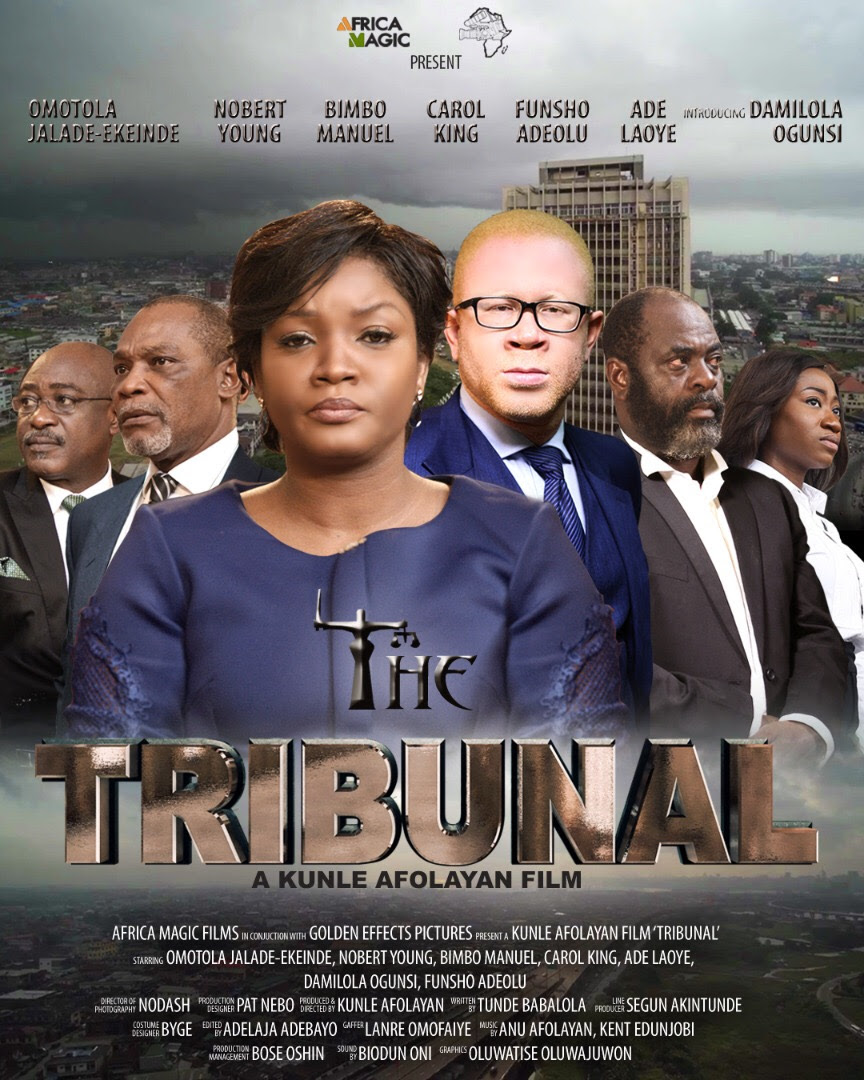 9. My Wife And I (Ramsey Nouah, Omoni Oboli, Sambasa Nzeribe, Jemima Osunde): A constantly fighting couple on the verge of divorce take one last shot at salvaging their marriage by visiting a pastor. They wake up the following day, much to their horror, in each other's bodies. They have to keep this strange development a secret and adapt to their new gender. Not an original plot if you watch Hollywood chick flicks, but lovable to watch.
8.  The Wedding Party 2 (Banky Wellington, Adesua Etomi, Enyinna Nwigwe, Daniella Down, Ireti Doyle, Richard Mofe-Damijo): Continues from where the first installment left off. Nonso "accidentally" proposes to Deardre, who agrees. They are both unsure, but go on with the wedding plans, involving each other's families. Glossy, and by all means a commercial success, but falls short of the standards set by its predecessor.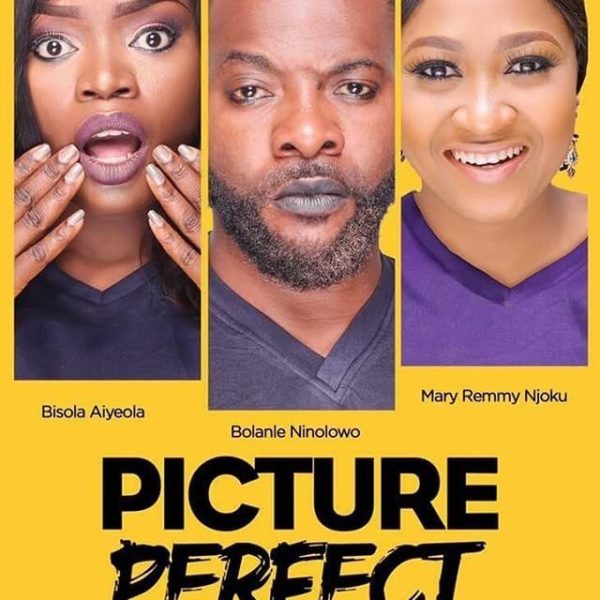 7. Picture Perfect (Bisola Aiyeola, Bolanle Ninalowo, Mary Remmy Njoku): A fashion designer finds herself in a precarious situation when her car breaks down in an unsafe part of town. She is rescued from area boys by a man whom she subsequently keeps running into. Unpredictable, with top notch role interpretation too.
6. Catcher (OC Ukeje, Blossom Chukwujekwu, Tope Tedela, Alex Ekubo, Beverly Naya): A career woman is found murdered in cold blood on her wedding anniversary. The investigation widens and a number of people, including her husband and her colleagues, are roped in as suspects. Fluctuating in pace, but totally fun to watch, with the mystery being the real catch.5
5.  The Bridge (Zack Orji, Chidinma Ekile, Kunle Afolayan, Tina Mba, Ken Erics): A story based on tribal differences, diverse cultural backgrounds, love and determination. Looks cliché from the start, but blossoms into a powerful watch. Emotion is palpable in this one.


4. In Line (Uzo Arukwe, Adesua Etomi, Chris Attoh, Sika Osei): A man is sentenced to prison for murdering his father, but is freed after six years thanks to his mother's influence. His wife still has reservations about the violent conduct which he exhibited prior to his imprisonment, and this causes friction between them. A plot involving lots of scheming, lies and power play. Non-cliché, and while it struggles for pace at the mid-point, it ends pretty well.
3. Body Language (Ramsey Nouah, Tana Adelana, Ken Erics): A serial killer who targets ladies puts the city on alert. A corporate executive who works as a stripper at night, is particularly anxious after her colleague in her "side job" is murdered. One of her favourite clients at the strip club is a man obsessed with watching birds, who turns out to be the CEO of a firm her daytime employers  had earlier pitched to. Great chemistry between the lead characters, and steamy too, with an unexpected twist at the end.
2. Isoken (Dakore Akande, Joseph Benjamin, Mark Rhys, Tina Mba, Funke Akindele, Patrick Doyle): An artsy, successful lady in her thirties is continually hassled by her mother for being single. She soon runs into a man who seems to be Mr. Perfect, but she finds herself in a dilemma when she develops fondness for an Englishman on contract at her workplace. Strong feminist agenda here, and a somewhat improbable conclusion, but a stellar performance by the cast and crew.

Potato Potahto (OC Ukeje, Jocelyn Dumas, Blossom Chukwujekwu, Lala Akindoju, Joke Silva, Chris Attoh): A couple fall apart, but neither of them is willing to move out of the apartment. They decide to devise an arrangement, each restricted to certain parts of the house, from the kitchen to the parking lot. They try to outdo each other in inflicting misery and stirring jealousy. The movie explores the depths of human pettiness, the imperfections that make us who we are, and the concept of compatibility. Laden with wit, humour and consistency in sequence of events, this film is worth the popcorn and drinks, even where it drags too long. Its conclusion is open-ended in an amazing way too.
There you have it, our top indigenous films of 2017! Here's to more eye-catching movies in 2018, and here's hoping that you promote local content by going to see Nollywood movies in cinemas. Not every time Star Wars and Justice League, sometimes Wives On Strike and Wedding Party.
---
Jerry Chiemeke is a lawyer and freelance writer who lives in Lagos. An amateur photographer and sports enthusiast as well, Jerry's works have appeared on Blanck Digital, Elsieisy, Oshodi.tv, The Kalahari Review and Brittle Paper. He is the author of 'The Colours In These Leaves'. Get the book Here 
You can follow him on Twitter @J_Chiemeke, and also check out his craft on his blog at pensofchi.com