Barcelona icon, Lionel Messi has denied reports claiming he bailed out Barcelona and Brazil legend, Ronaldinho from jail in Paraguay. Ronaldinho and his elder brother his brother Roberto Assis, who is also his business manager, were arrested and incarcerated in Paraguay on  March 6 for attempting to enter the country with false Paraguayan passports and ID cards.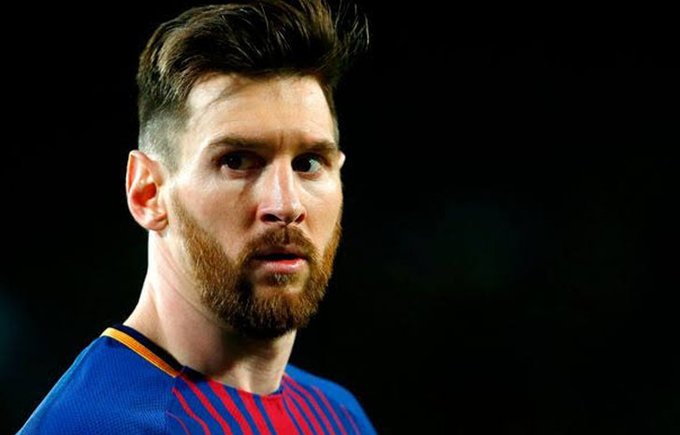 After 32 days in jail, they were released from Paraguayan prison on bail this week and there are reports that the Argentine paid $1.6 million (£1.3m) to secure their release. Their mobile phones which were confiscated by investigators after their arrest so they could review files and messages on the phones were returned last week.
'What they said in this same newspaper about Newell's [Old Boys] a few weeks ago was also false, Thank goodness that nobody believes them anymore.' He posted on his instagram story.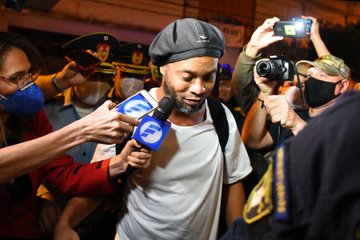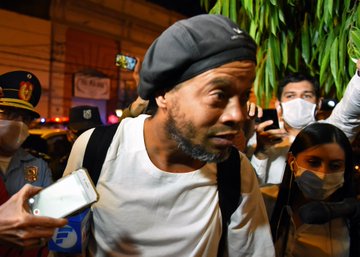 Also Read:Covid-19 crisis: Southampton is the first Premier League club to agree wage deferrals.
The Brazilian brothers were denied bail three times previously but on Tuesday a judge granted them house arrest in exchange for a bail payment of $1.6 million saying "It's a significant bail in cash to guarantee they will not flee," judge Gustavo Amarilla said. The decision was relayed via a video call due to the Coronavirus crisis.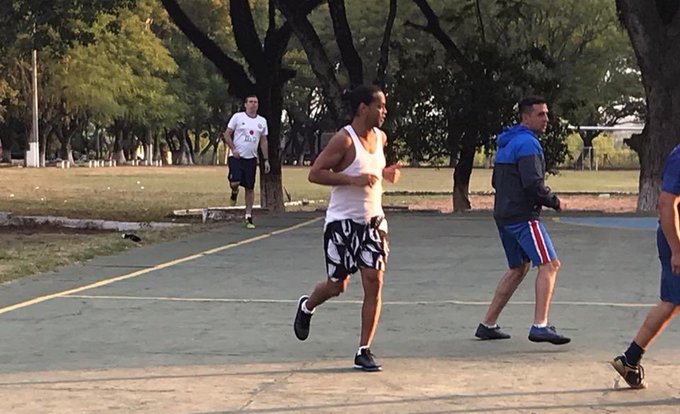 They can't go home yet and so will be placed under police custody at a luxury hotel in Asuncion, in the Paraguayan capital and will be allowed to receive visitors. Interestingly, he played football while in detention. His team won the game 11-2. Ronaldinho scored five goals & assisted the other six. The team were rewarded with a 16kg smoked pig.
Also Read Footballing world is joining the fight against the COVID-19 pandemic.
The inmates at the detention unit in Asuncion reportedly burst into tears when they learnt of his release and they hurriedly held a barbecue to say goodbye to him.