In a rather shocking and disappointing turn of events, reigning England Champions, Leicester City have fired their coach, Claudio Ranieri, less than 10 months after he led them to the top of English football. The decision was reached after a meeting today.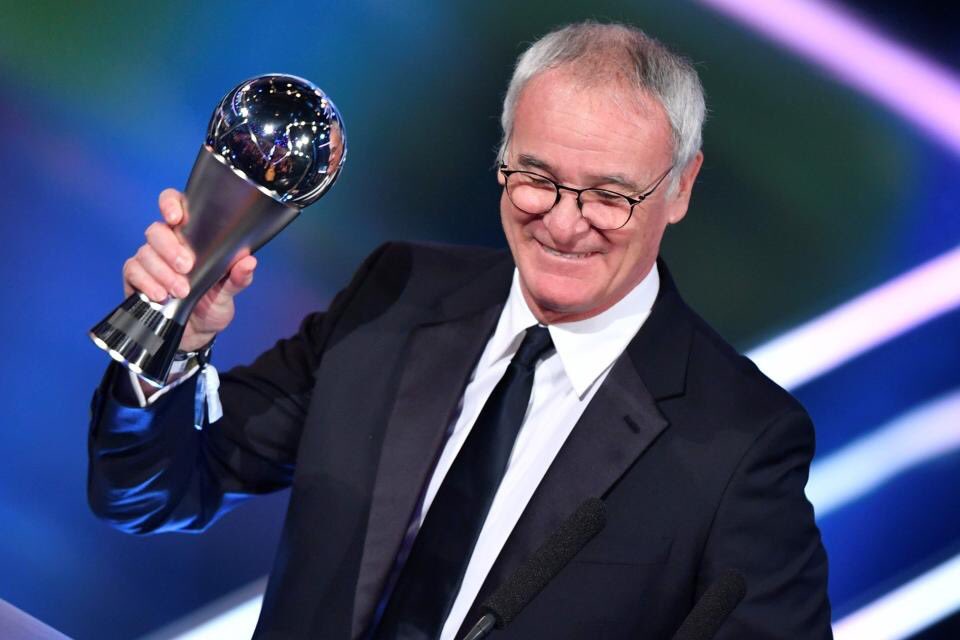 A statement from the Club read: "Domestic results in the current campaign have placed the Club's Premier League status under threat and the Board reluctantly feels that a change of leadership, while admittedly painful, is necessary in the Club's greatest interest.
Vice Chairman Aiyawatt Srivaddhanaprabha added: "This has been the most difficult decision we have had to make in nearly seven years since King Power took ownership of Leicester City. But we are duty-bound to put the Club's long-term interests above all sense of personal sentiment, no matter how strong that might be.
"Claudio has brought outstanding qualities to his office. His skilful management, powers of motivation and measured approach have been reflective of the rich experience we always knew he would bring to Leicester City. His warmth, charm and charisma have helped transform perceptions of the Club and develop its profile on a global scale. We will forever be grateful to him for what he has helped us to achieve.
"It was never our expectation that the extraordinary feats of last season should be replicated this season. Indeed, survival in the Premier League was our first and only target at the start of the campaign. But we are now faced with a fight to reach that objective and feel a change is necessary to maximise the opportunity presented by the final 13 games."

See our best reactions from the sad news.
Ranieri restored everyone's faith in modern football last year. That faith has tonight vanished. Football has become a horrible business.

— Ian Baker (@ianbakersport) February 23, 2017
Ranieri turned water into wine in front of our eyes…

— Rapthology (@Wretch32) February 23, 2017
It's worth remembering that Leicester spent almost £80m on transfers last summer.

Ranieri' been criminally let down by overpaid players.

— ODDSbible (@ODDSbible) February 23, 2017
Ranieri could have gotten back to back relegations and taken a shite on the Chairman's desk, and still wouldn't deserve the sack for me.

— Paddy Power (@paddypower) February 23, 2017
Ranieri sacked. Shocking. The man did the impossible. A sniff of relegation and he's sacked. Something wrong with football these days.

— James Arthur 🦉 (@JamesArthur23) February 23, 2017
I'm from a family of #LCFC fans. Claudio Ranieri gave us experiences that we never thought possible. This is genuinely a really sad day.

— John Bennett (@JohnBennettBBC) February 23, 2017
Ranieri achieves the impossible then is sacked within a year. There really is no sentiment in football anymore.

— mark davis (@supmarkus) February 23, 2017

https://twitter.com/maxcouch/status/834860350096879616
LCFC should have been planning a statue of Claudio Ranieri, not sacking him. He deserved faith + loyalty of owners. Miracle man. Shameful.

— colin murray (@ColinMurray) February 23, 2017
Hacked for Ranieri, he led farmers to a Premier League title and he gets sacked because at the end of the day they're still farmers!?

— Force (@Nkosana_KN) February 23, 2017

https://twitter.com/Will_Tuff/status/834861441266176001
A night that makes you like football a little less. No doubt Ranieri will react with the same class he's shown throughout his career.

— Mike McCarthy (@mikemccarthy) February 23, 2017

https://twitter.com/LeonMcSweeney/status/834863620290965506
Ranieri had dignity, decency, humour and humanity. All the things his bosses appear not to have. #allaboutthemoney

— Jim Spence (@JimSpenceSport) February 23, 2017
Victim of his own success. If they had finished 17th last season, Ranieri would probably still have a job

— Jenna Jackson (@jenna_jackson1) February 23, 2017
Ranieri getting sacked shows how much football is about greed and money rather than loyalty and passion. Truly appalling!

— Sharon Brown (@SharonBrownWHU) February 23, 2017
Ranieri took a bunch of nobodies and made them the champions of england, he deserves better than this..

— Dana (@WhiteMadrid7) February 23, 2017

https://twitter.com/SJftbl/status/834874668209307650
https://twitter.com/IanWright0/status/834871452419629057
Mourinho won the league and was sacked.

Now Ranieri wins the league and gets sacked.

Wenger isn't a fool … just keep finishing 4th!

— Jon Benjamin ⚒🇬🇧🏴󠁧󠁢󠁥󠁮󠁧󠁿🇨🇱🇬🇭✡️ (@JonBenjamin19) February 23, 2017

https://twitter.com/PsychoCesc/status/834864249868517378
Wayne Shaw sacked for eating a pie. Claudio Ranieri sacked for winning the Premier League. This is the week football ate itself.😂 #lcfc

— @Muciarito_14 (@Godfreymusya) February 23, 2017

https://twitter.com/freebetscouk/status/834874304693219329