The things you read online!
An Egyptian Lawyer, Bassem Wahba has sued Sergio Ramos for €1 billion for "the physical and psychological pain he caused Mohamed Salah and Egyptians", by hurting his shoulder during the UEFA Champions League final between Real Madrid and Liverpool in Kiev last Saturday. Salah left the pitch in tears after less than half an hour having suffered a n injury on the shoulder. His team later lost 3-1.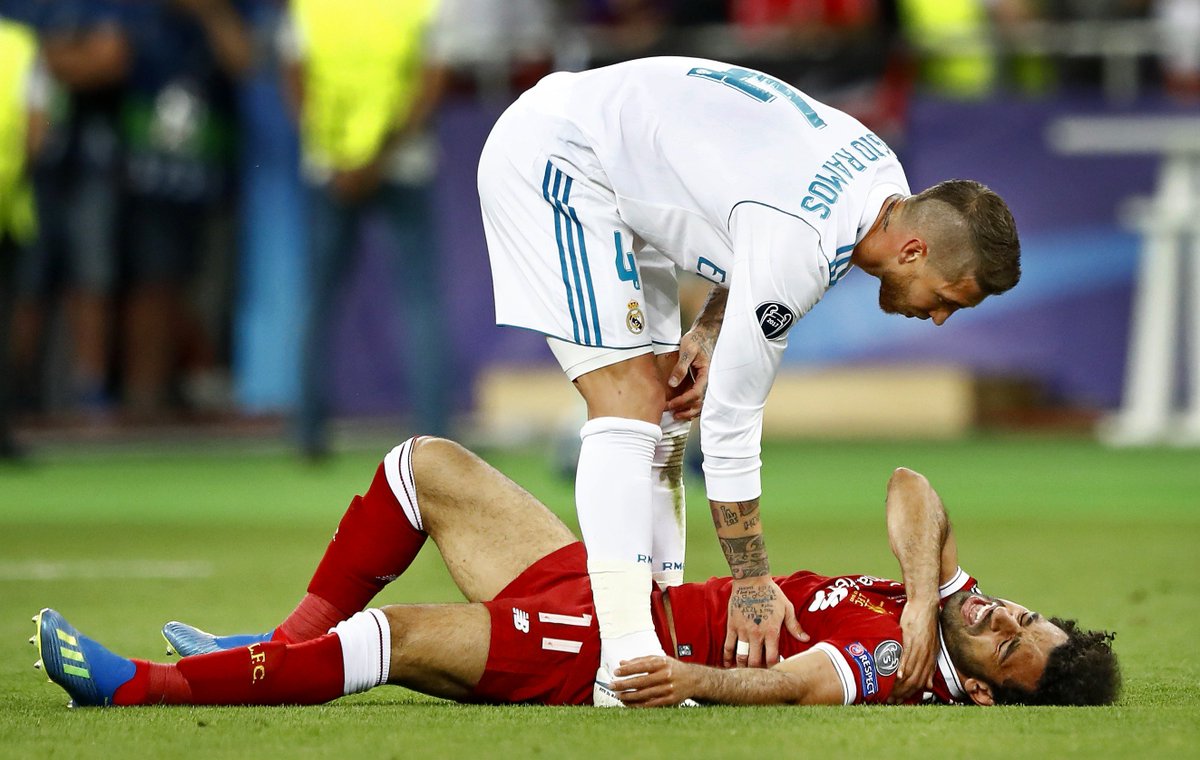 Lawyer Bassem Wahba confirmed his intention on Egyptian television.
"Ramos intentionally injured Mo Salah and should be punished about his actions. I've filed a lawsuit and a complaint to Fifa. I'll ask for compensation, which could exceed €1 billion (£873 million), for the physical and psychological harm that Ramos gave Salah and the Egyptian people."
Meanwhile, a petition urging UEFA and FIFA to punish Sergio Ramos for intentionally inflicting injury on Mohamed Salah has garnered 400,000 signatures. Salah will travel to Spain on Tuesday along with Liverpool medical staff for treatment on the injured shoulder.