Funke Akindele and her husband, Abdulrasheed Bello, who were arraigned early today at the Samuel Ilori Courthouse of the Magistrate Court in Ogba have been sentenced  to 14 days of community service each for flouting Coronavirus lockdown rules.
Read previous reports on the story here and here.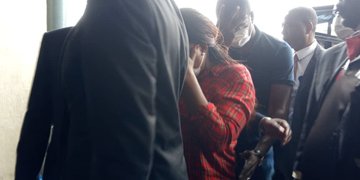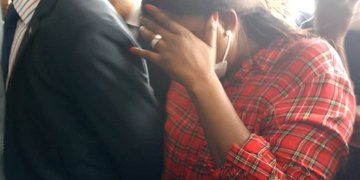 The couple pleaded guilty to  a one-count charge of hosting a gathering of 20 persons and over, contrary to the social distancing directives of the Lagos State Government. They are also to pay N100,000 fine each and spend 14 days of isolation in a location to be determined by Lagos State Ministry of Health.
Also read: Places in the world with no case of the Covid-19.
Recall that they were arrested for holding a party in their house, in celebration of JJC's birthday ceremony at their Amen estate residence, in Ibeju-Lekki, Lagos. She also explained her side of the story in a video posted on her Instagram page.
"Dear Friends, I really have to do this!!
I hear you all and I acknowledge all your honest feedback.
I also thank you for your concerns, well wishes and calls.
I am sorry and hope this video offers some explanation.
Please stay safe. And God bless. @lagosstategovt
The magistrate also ordered that they should be placed in self-isolation, as well as names and phone numbers of everyone who attended the shindig should be compiled and submitted to the court.