Nigerian singing duo, Peter and Paul Okoye, a.k.a Psquare have for the umpteenth time parted ways.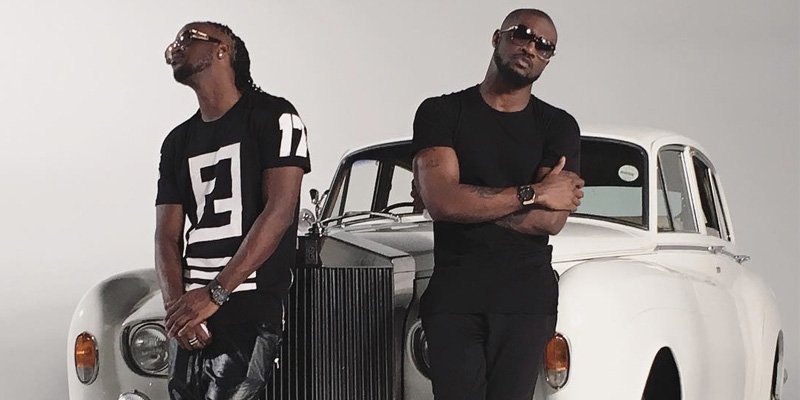 One half of the pop star group, Peter in a written letter to his lawyer, Festus Keyamo, cited threat to his life and that of his family and demanded for a termination of the Psquare contract. He also questioned his elder brother Jude's role in the crisis, adding that he took sides with his twin brother.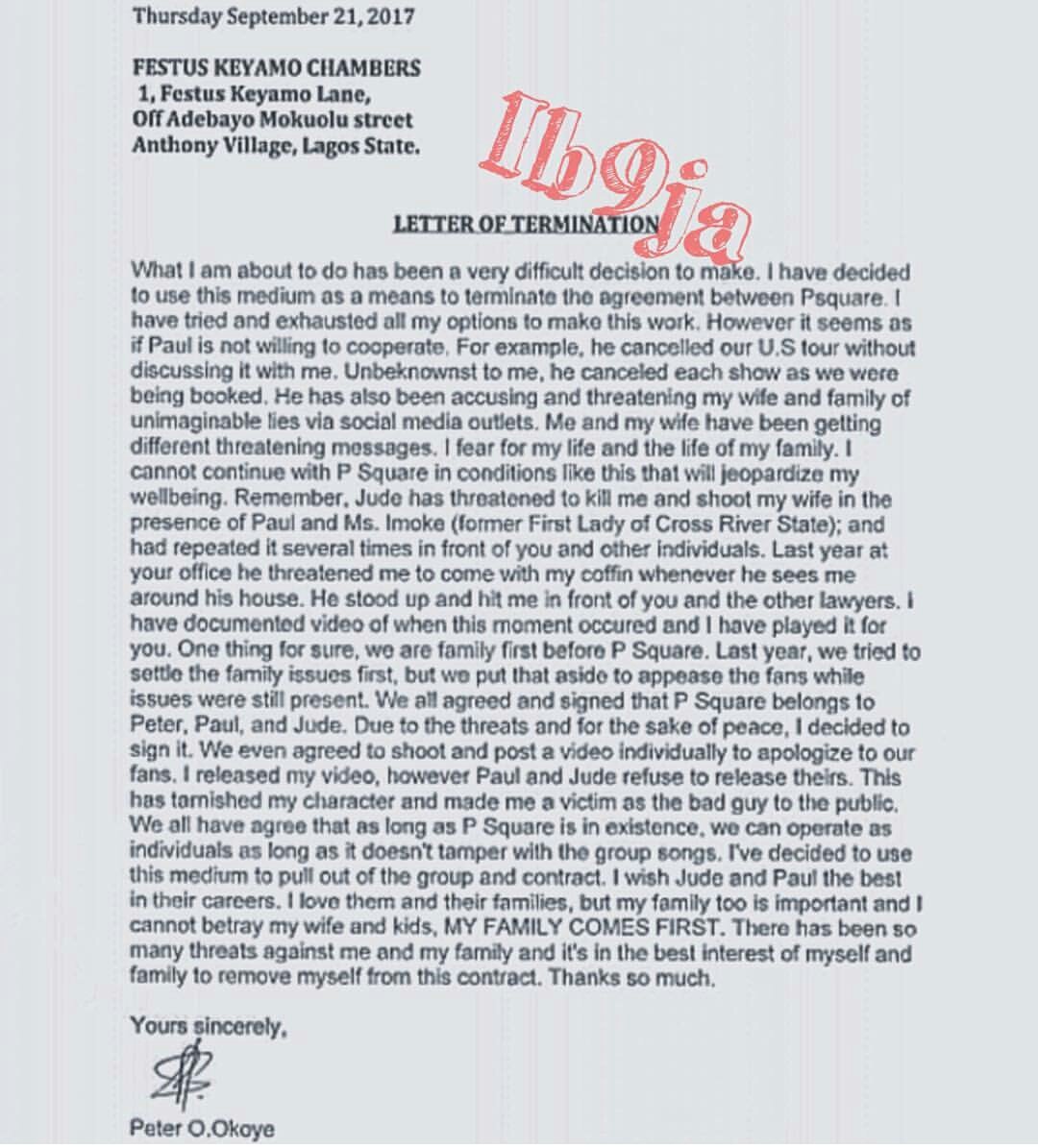 Check out our top reactions on the subject.

Goodbye P-Square. We survived Mo'Hits break-up. All of you are mad. Especially Jude Engees.

— Ric (@iDeric) September 25, 2017
So PSquare finally separated. Not painful tho but not motivating. I'll just have to switch my focus to SKUKI now.

— GiveawayNaija (@GiveawayNAlJA) September 25, 2017
Psquare Peter Okoye and Paul Okoye should know their breaking up don't shake us anymore, rn we're more focused on settling Wizkid & Davido

— Cozee 🦅 (@iamCozee) September 25, 2017
In this PSquare matter as always, my blame is on Jude Okoye. If he had any sense, this would never have even started. Rubbish elder Brother.

— Ikenna Ronald Nzimora (@ronaldnzimora) September 25, 2017
Actually thought PSquare had already split. Or was that semi finals last year?

— kenna (@kennagq) September 25, 2017
This PSquare saga shows that their management isnt playing its role well. 3rd split within a year? They should separate family from business

— Wale Adetona (@iSlimfit) September 25, 2017
In all the PSquare brouhaha, what is ticking my soul is the construction, form and grammar of Peter's letter.

I mean, what is my job Mr. P

— 'Lade (@OlaosunD) September 25, 2017
Where is the lady that cried that time for psquare😏 oya come and continue your crying from where you stop #psquare

— Sodunke fadeelar (@toes_footwear) September 25, 2017
This PSquare drama. When they tell you to choose who you marry carefully – y'all won't hear. Now it's my wife this and that.

— Awesome. (@Awksomekid) September 25, 2017
I think Psquare wouldn't have parted ways if they weren't living together after they got married. Obviously its woman that separated them

— Kindly Follow Back (@Naijadailytrend) September 25, 2017
So while I slept, Psquare finally decided to confirm their break up! I am no longer interested, I am listening to Phyno and Flavour.

— Erinma (@iamerinma) September 25, 2017

https://twitter.com/onyekanwelue/status/912213901521162240
Psquare dey wait for Bill Gates to come and settle their Wahala.

— Onyema Donald (@Onyema_Donald) September 25, 2017
Don't PSquare have uncles and aunties to take issues to seeing Jude is an agbaya that had chosen sides.

— Bolouere (@boluxxxx) September 25, 2017
May God not let you have an older brother like Jude Okoye, who burns bridges, when you've made it. I read the PSquare story. Very sad.

— Muhd El-Bonga Ibrahim (@el_bonga) September 25, 2017
Atimes l wonder if igbos have good elders or they don't listen to their words. Are there elders in Nnamdi KANU and Psquare's village?

— Dotcom (@onlydotcom) September 25, 2017
Psquare spliting shows how powerful money is #notmybusinesstho

— Ifeanyi (@slimfitukeje) September 25, 2017
I'm not surprised with the Psquare split. It's been long overdue. Their co-existence was like a failed marriage. Sadly they will regret it

— Ruky Tanen (@praise_blossom) September 25, 2017

https://twitter.com/FifunmiRex/status/912295292392935424
Now that Psquare is no more, shall we welcome the 2 UPCOMING artistes, Mr P @PeterPsquare and Rudeboy @rudeboypsquare into Nig music scene

— Ayobami Ladipo (@ItsMrPorsche) September 25, 2017