Arsenal fans, your campaign to remove Arsene Wenger from the Emirates Stadium hot seat has been well understood.
Arsenal chairman Sir Chips Keswick has released a statement about the future of the Frenchman, in the wake of Arsenal's exit from the Champions League last 16 exit. The Gunners lost 10-2 on aggregate to Bayern Munich, sparking outrage from club supporters.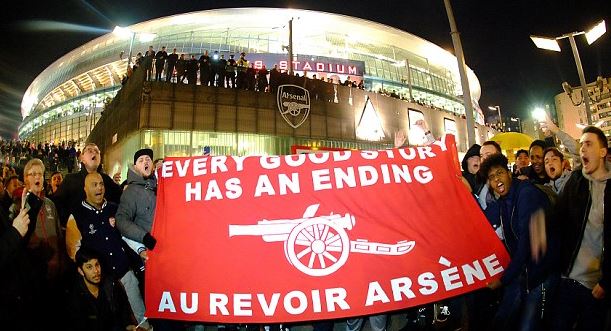 Keswick said,  "We are fully aware of the attention currently focused on the club and understand the debate.
"We respect that fans are entitled to their different individual opinions but we will always run this great football club with its best long-term interests at heart. Arsène has a contract until the end of the season.
"Any decisions will be made by us mutually and communicated at the right time in the right way."
It is not unlikely that the club is shopping for a replacement.