An 8-year-old footballer and Santos youth player, Kauan Basile has set a new record recently after signing a deal with Nike for 3 years, becoming the youngest ever athlete to do so.
Barcelona's Messi previously did so at 15, Neymar at 13 and Real Madrid's Rodrygo, who had held the record until recently, did so at 11.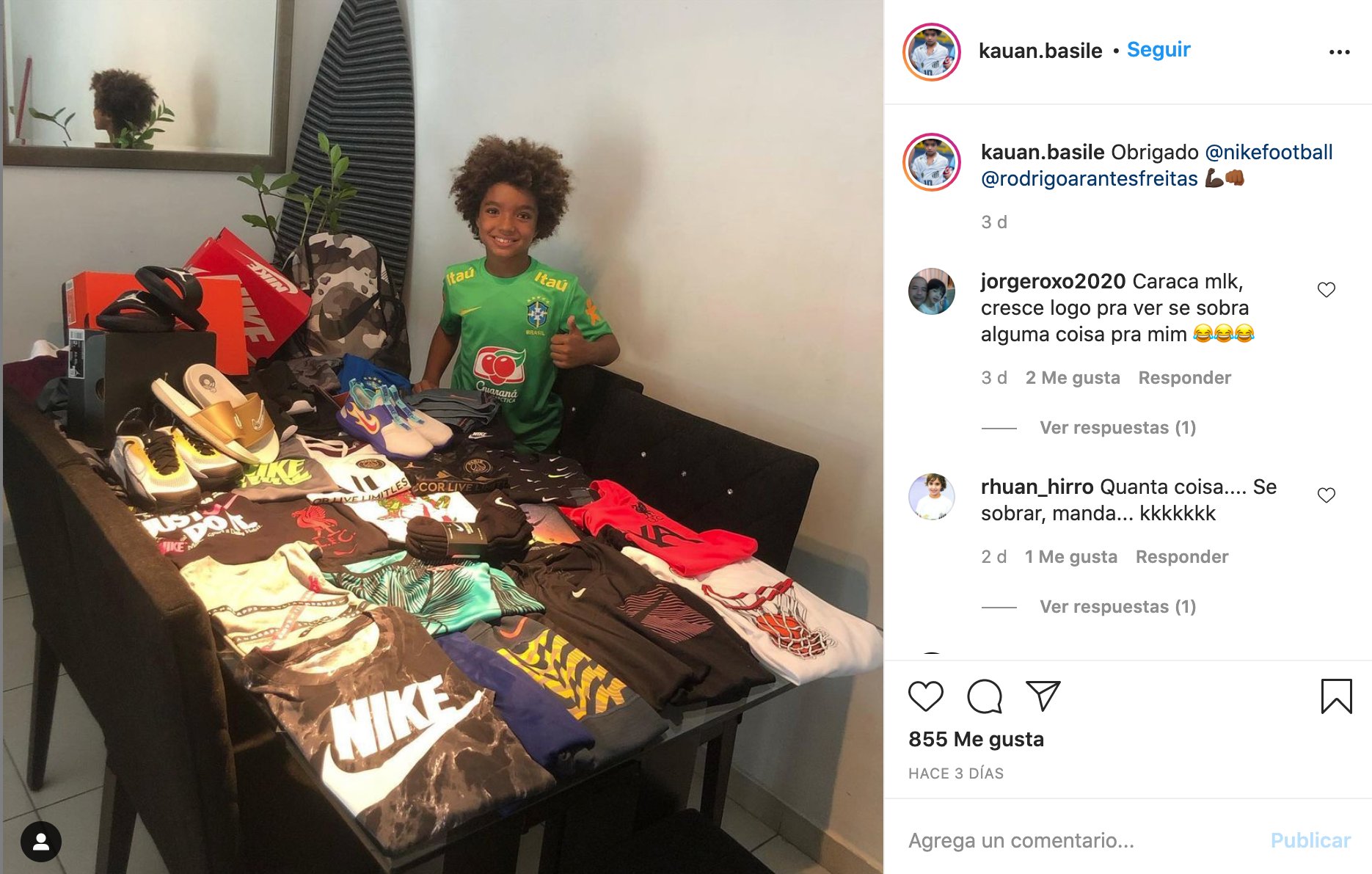 " He is a player with an absurd will to win. He has a lot of technical quality. " His father stated.
Touted as one of the pearls of the Peixe U-9 futsal team, Basile has already won several trophies and individual awards such as the best player in the 2019 Sao Paulo futsal championship.
"Today Kauan broke the record of being the youngest player in the WORLD by signing a contract with Nike! He is pure talent! He is football in the soul, in the heart and in the DNA!", his official representative, Mengoni Sports wrote through his official Instagram account.