This is indeed a dark period for embattled Nigerian coach, Samson Siasia and the reason is not far-fetched.
According to sports journalist, Godwin Enakhena, the embattled ex coach whose mother was kidnapped in July and was slammed with a life ban by the world football governing body, FIFA for allegedly receiving bribes in relation to the manipulation of matches in violation of the FIFA Code of Ethics, is gradually sliding into depression.
The former Super Eagles player's mum has still not been rescued from kidnappers and he also needs .as if that terrible blow was not enough, he was also needs about N36m to file his appeal in CAS. He is however appealing to President Buhari to help him rescue his mum.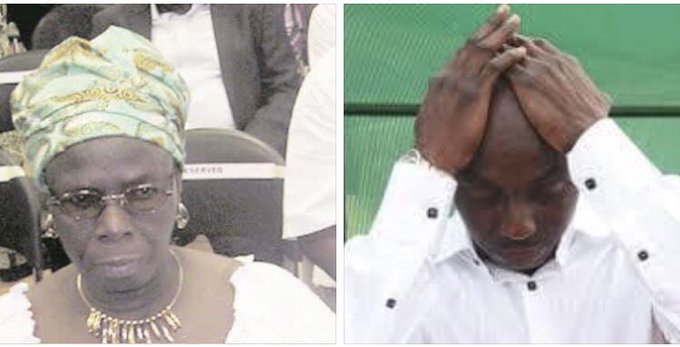 Enakhena posted a series of tweets indicating the 52 year-old's travails.
"His mom was kidnapped mid-July in Bayelsa state. And a few days ago, the family negotiator who was sent with money to them was also taken in by the kidnappers. Samson Siasia needs your help urgently. Samson Siasia said to me this morning "Godwin, I am not fine. I have not been fine since July and Aug. I don't know if I will ever be…" Siasia's mom is still with her kidnappers and he's also fighting a life ban by FIFA from football. He's gradually sliding into depression. Siasia: "The police told me that my mom's kidnappers are using thuraya satellite phones and that's why they've not made any progress in getting her out…"
Siasia is gradually going into depression, he needs help very fast. My mom is with kidnappers for almost 3 months, friends and my Govt have abandoned me. It costs N36m to start my appeal against FIFA ban. It's crazy. If I don't pay before the 10th of October the Appeal off" Siasia Seeks Buhari's Help Former Super Eagles coach, Samson Siasia who is battling to get his mum out of kidnappers den and a FIFA ban from football for life has appealed to President Muhammadu Buhari to help rescue his mom… Siasia also needs N36m to file his appeal in CAS."
We hope he pulls through this soonest.