Manchester City manager Pep Guardiola has described retaining the Premier League title this year as the "toughest" title of his career. The England champions defeated Brighton 4-1 at the Amex Stadium on Sunday to clinch their 4th EPL title.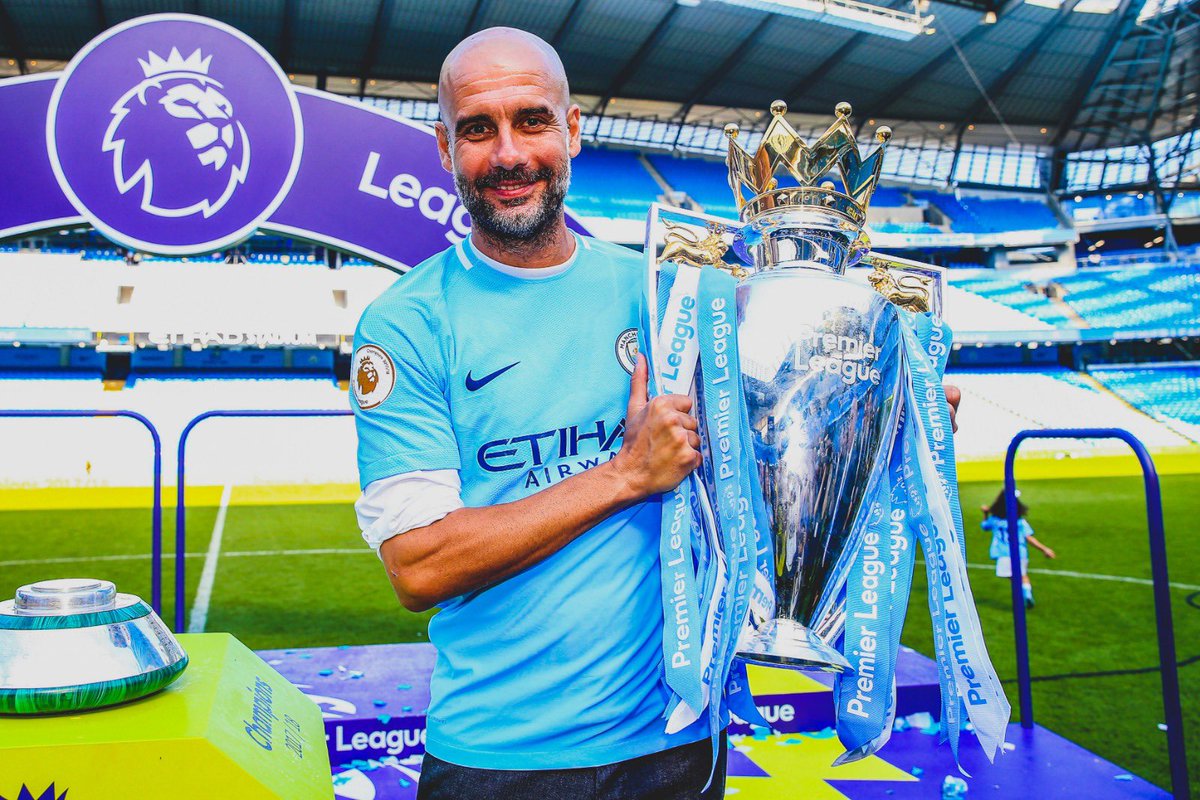 Speaking to Sky Sports shortly after the march, the Spaniard said, "To win the title we had to win 14 games in a row. This was the toughest title in all my career, by far. I have to say congratulations to Liverpool of course, thank you so much. Last season Manchester City made the standards. They helped to push us and to increase our standards from last season.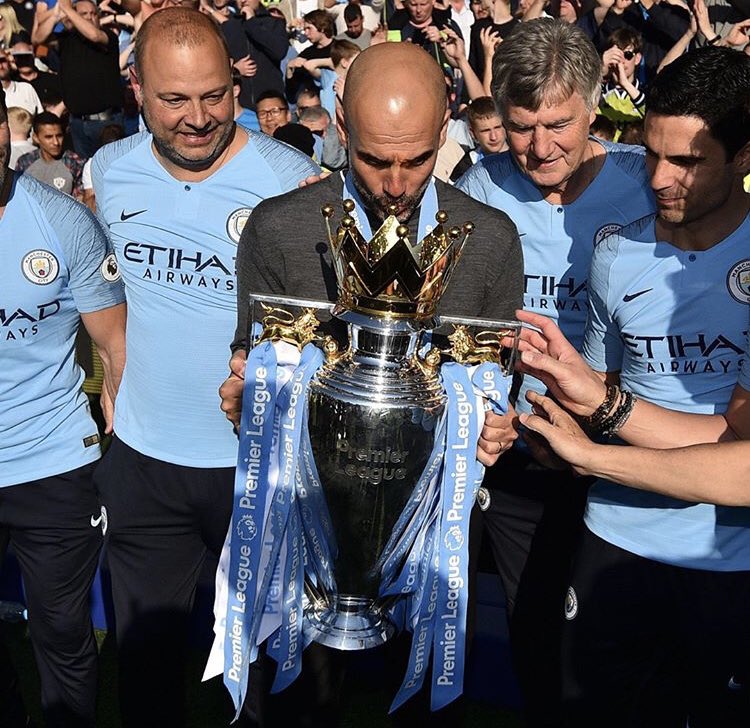 "To compete against this team pushed us to do what we have done. It's incredible, 198 points in two seasons. Normally if you get 100 points the tendency is to go down but Liverpool helped us to be consistent."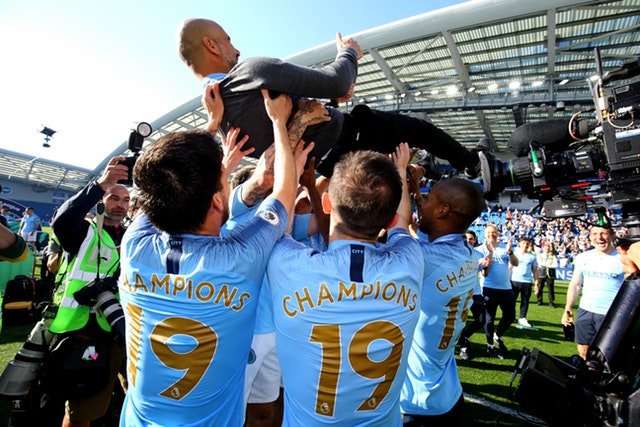 The 48 year-old expects next season to be tougher.  "It will be tougher but we will be stronger too, When you can win two in a row I have the feeling that next season we will come back and try to be who we are right now." Guardiola added.
Meanwhile he is the first manager to win back-back league titles in three of Europe's top five divisions. (La Liga, Bundesliga and Premier League). He has now won 8 out of 10 league titles he has attempted to win.