Swedish striker, Zlatan Ibrahimovic who left Manchester United on Thursday after the Premier League club agreed to terminate his contract has moved to LA Galaxy. The 36 year-old says he is ready to win silverware with the MLS Club. Ibrahimovic announced his departure from Old Trafford via his official Instagram/Twitter pages.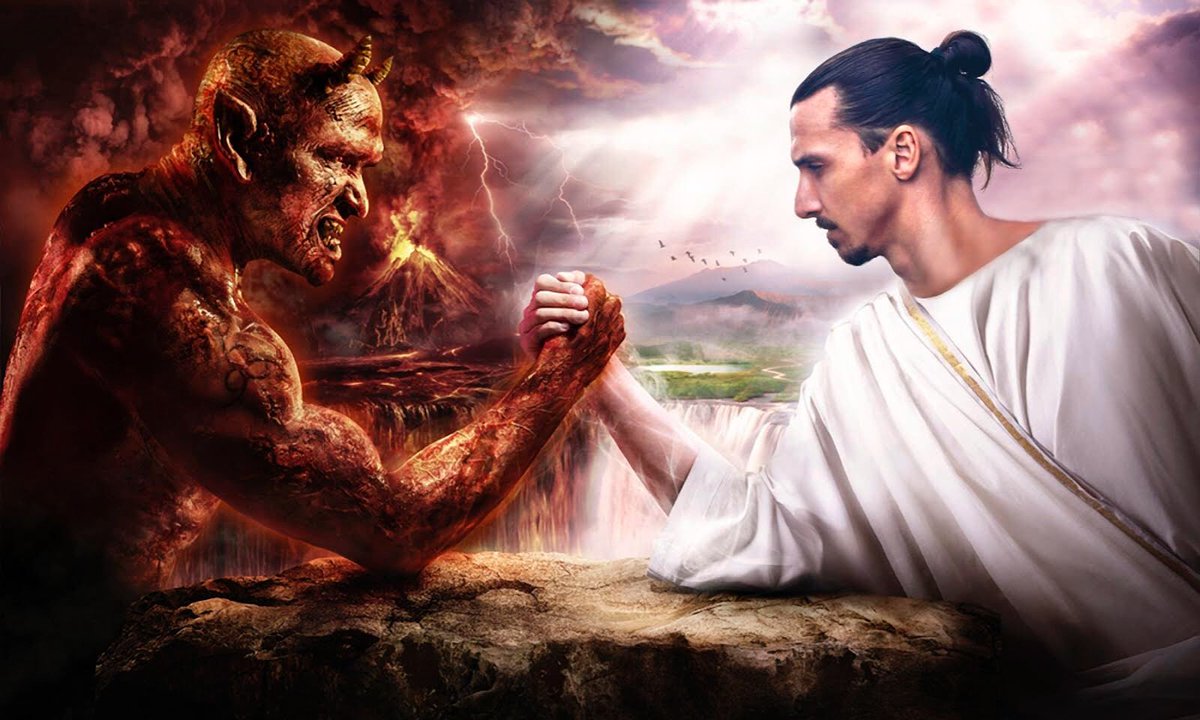 Great things also come to an end and it is time to move on after two fantastic seasons with Manchester United. Thank you to the club, the fans, the team, the coach, the staff and everybody who shared with me this part of my history. #foreverred pic.twitter.com/vo1Gs3SUHL

— Zlatan Ibrahimović (@Ibra_official) March 22, 2018
Interestingly, he took out a full page advert in the LA Times announcing his arrival at LA Galaxy.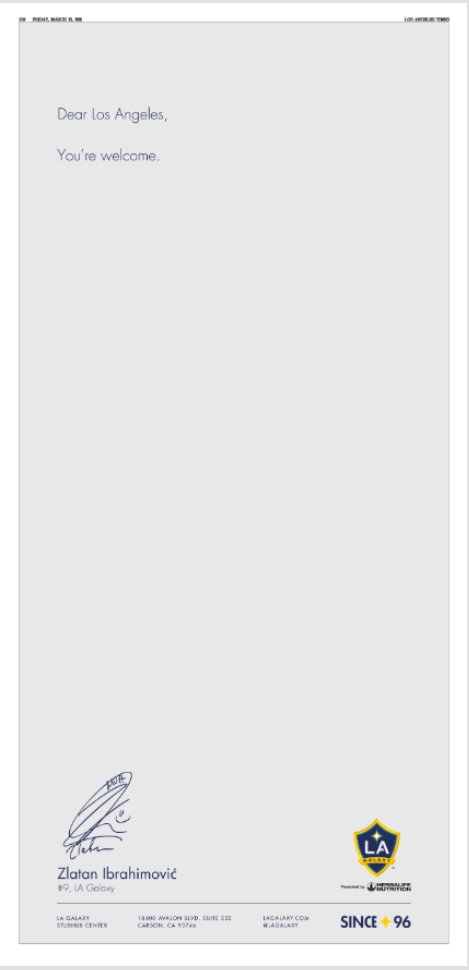 "After being in Europe, winning 33 trophies, playing in the best teams in the world, playing with the best players in the world, I wanted to come to the U.S. and play my game there. I wanted people to enjoy my game there and to win. And I chose the Galaxy to do that." he was quoted in an interview in the LA Times.
An official announcement has been made on the club's Twitter account, the Swede whose spell at the club was plagued by injuries has reportedly signed a 2-year, $3 million contract at his new club. He also announced his arrival via a video on his Twitter page. The video shows him donning the LA kit.
Los Angeles, welcome to Zlatan. #zLAtan #LAGalaxy pic.twitter.com/nFAY4X9zbR

— Zlatan Ibrahimović (@Ibra_official) March 23, 2018
"I am ready to go now. First of all, I'm there to play football. I'm not there for something else. My first objective is to play football and do what I'm good at. I'm excited to come over and to get the experience with the Galaxy and to explore how the football is there. I want to be part of it and make it better." he added.
Throughout his career, Ibrahimović has won 11 league titles in four separate countries while representing Barcelona, Paris Saint-Germain, Manchester United, Ajax Amsterdam, AC Milan and Inter Milan in addition to leading his clubs to numerous other major championships, including the UEFA Europa League, FIFA Club World Cup, UEFA Super Cup, Italian Super Cup (3x), French League Cup (3x), French Super Cup (3x), a Dutch Super Cup and Dutch Cup, among others. Overall, Ibrahimović has scored 421 goals for club, 62 goals for the Sweden National Team and tallied 159 assists in 730 club games.