The D'banj Vs Don Jazzy debate has been revisited.
Fans of both artistes are beginning to pull their hair out over who has become more successful since their shocking split in 2012.  It all started with a fan advising the award-winning artiste to seek Don Jazzy's help; a counsel which the Kokomaster who is presently promoting his new album, Kingdoncome didn't take lightly. And his reply below sparked up the never-ending debate.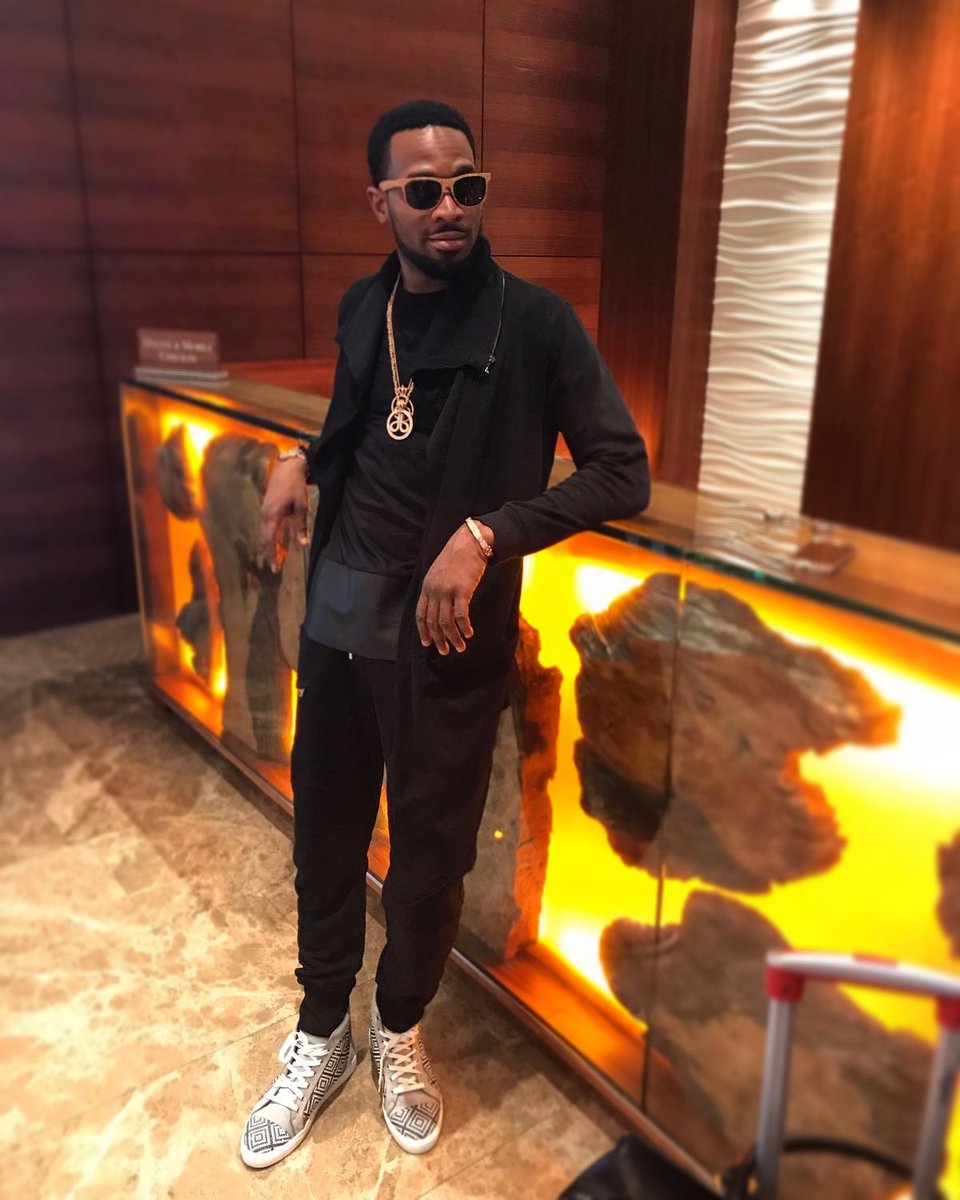 Are you also on d Payroll? Even @donjazzy knows in his heart he is begging me.. You madt bruh? Lol.. Jazzy Come carry ur people o https://t.co/XRD53k0jwS

— D'banj D Kokomaster (@iamdbanj) June 25, 2017
While some argued that D'banj is more successful than all the artistes on Mavin record label , others opined that Don Jazzy's artistes are not on the same pedestal as D'banj and that the latter hasn't don well for himself since their break up.
Dear DBanj,
You've been a great businessman.
But since 2012 till now, your music sucks & still sucks.
Fix it.

Yours Faithfully,
Nigerians.

— VoN (@frenemic) June 25, 2017
U Agree or Not Dbanj is a bigger artiste than Mavin Combined: Financially, Popularity/Awards, Hit Songs, Endorsement

Dbanj is GOAT of MUSIC

— Osas Cruz (@OsasCruz) June 25, 2017
All i know is, Dbanj is a bigger artiste than everybody in mavin combined, when we talk dbanj we talking one of d G.O.A.T. Show some respect

— OKUNRIN META (@KvngBen_) June 25, 2017
Dbanj broke up with Don Jazzy, maligned him afterwards in different interviews, man didn't say pim, but somehow Dapo can't stop being Dapo.

— Unbothered (@Oriadday) June 25, 2017
Any small thing dbanj shouldn't have left don jazzy.., yEn YeN yEn YeN yEn YeN yEn YeN yEn

Can you people leave the man alone. pic.twitter.com/kaO6heVDZK

— Dare_to_Mesut (@mesut_hd) June 25, 2017
Plain truth:

Saying Dbanj should have never left Do jazzy is annoying & irritating TBH

Dbanj dragging Don Jazzy is immature.
Simple

— KinG NomSo?? (@ani_nomso) June 25, 2017
Dbanj is successful, and no, no artist under jazzy currently will ever get to Dbanjs level.

— Mask-On° ? (@N0tHuman__) June 25, 2017
You keep saying Dbanj shouldn't have left DonJazzy, but always asking God to take you to the next level.
Mind your business.

— Umeh and 99 others (@UmehOMA) June 25, 2017
Dbanj and don jazzy probably at the same location sipping Vodka and Champagne smiling at you people killing yourselves over nothing.

— Ebuka Akara (@ebuka_akara) June 25, 2017
I like how Dbanj has been dragging these fools online lately… celebrities have feelings too.

— Oluwakayode (@iTameLions) June 24, 2017
Nigerians are disrespectful sha. See People talking about Dbanj and Donjazzy like they had shares in Mohits so they owe them explanations

— Kung fufu Kenny (@jocollections69) June 25, 2017
Shebi DONJAZZY has the midas touch, quick ask, what's happening to IYANYA? And you come to make dumb comparisons. DBANJ is GOAT

— Call-Care Inc.2014 (@RosheedAkinyele) June 26, 2017
What we know is, they are great artistes and are successful in their rights.