Cristiano Ronaldo has had a very momentous week.
The Portuguese signed a new Real Madrid contract worth £19m-a-year, a whooping new Nike life-time deal worth £21m-a-year and he's just picked the #Goal50 prize for best player in the world for 2015/16 season. He dethroned arch rival, Lionel Messi to win the prize.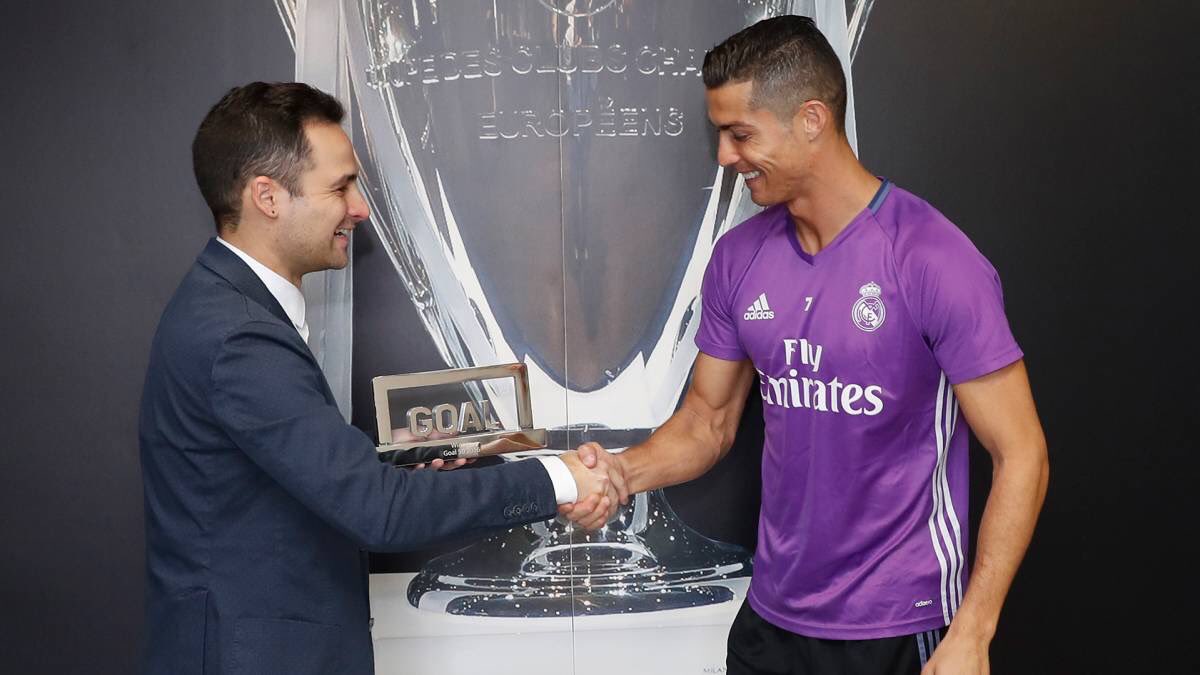 From firing home the penalty that handed his side the 2015/2016 UEFA Champions league trophy  to inspiring Portugal to Euro 2016 glory, the Real Madrid star has enjoyed a wonderful 2015/2016 campaign and is in a pole position to win the next FIFA Ballon d'Or award.
"It is an honour to receive this recognition again". Said Ronaldo who has now won the award for the 4th time. It's for all my teammates at Real Madrid and in the national team. I feel very happy and proud. Nothing is achieved without ambition, personal effort and without a team of colleagues and workers who support you day in day out. That day-day is the most important thing."
The 31 year-old said while receiving the award in Madrid.