Real Madrid footballer, Cristiano Ronaldo has reunited with David Pawlaczyk; a polish boy he helped bring out of coma three years ago.  The 15 year-old slipped into coma after being knocked off his bicycle by a car in August 2013 and interestingly, a radio commentary of the Portuguese's hat-trick for Portugal against Sweden in the World Cup play-offs back in November was the stimulus that saw the lad come out of the situation.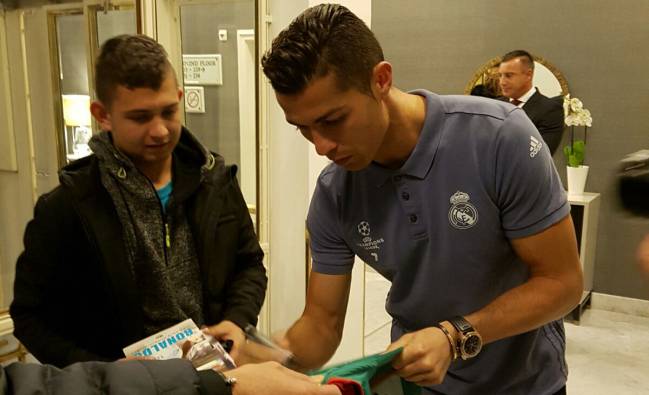 A die-hard fan of the Portuguese, David came round shortly after the clip was played. The pair met in 2014 after Real Madrid's Champions League clash with Borussia Dortmund.
 They met again this week in Warsaw as Madrid prepared to face the Polish side Legia in the Champions League. He signed autographs and posed for pictures with the boy and his family members.