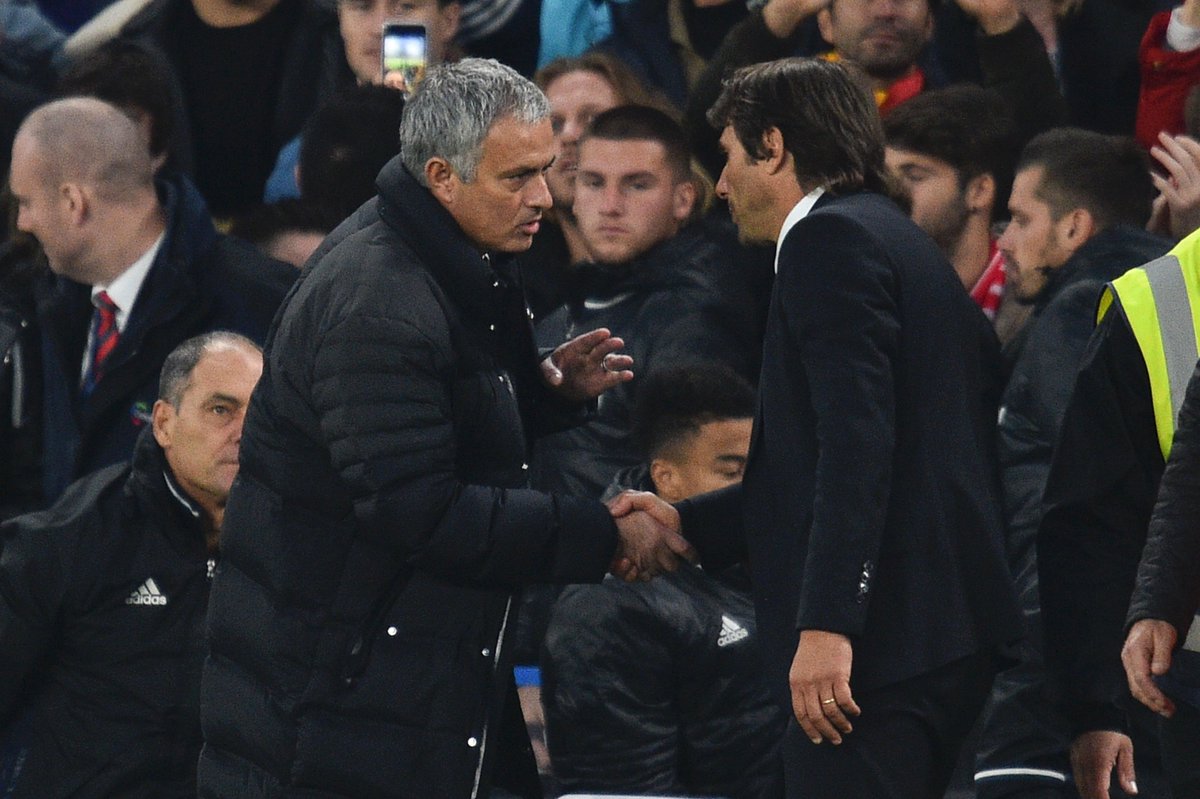 Manchester United's Jose Mourinho and Chelsea manager, Antonio Conte appeared to have exchanged heated words while shaking hands after the final whistle of the game involving both sides yesterday. Sky Italia's Gabriele Marcotti somehow deduced the Portuguese told Conte in Italian he took offense in his sideline celebrations: "You don't celebrate like that at 4-0. You can do it at 1-0, otherwise it's humiliating for us." He was quoted.
Chelsea's manager has however denied the accusation saying emotions ran high and his behaviour was appropriate.
"There has always been respect for all, and naturally for Manchester United. Nothing happened. I did something absolutely normal. I didn't do anything to humiliate Mourinho." Conte explained
He continued, "The players, after a 4-0 win, deserved a great clap. It's very normal. We live with emotions. If you want to cut the emotions, we can stay at home and I will change jobs."
"I was a football player, so I know how to behave on the pitch.
"There were United fans who kept singing, while ours were in silence after a great performance from my team. I wanted to call the crowd to applaud the players, which seems normal enough to me.
"I have great respect for everyone. Nothing happened with Jose, especially as my behaviour seemed normal. I didn't make fun of or humiliate anyone, as I always demand respect.
"Today, I think it is important to talk about the game and I say my players deserved this type of performance."
"The crowd behaved in a normal way so there was nothing wrong."