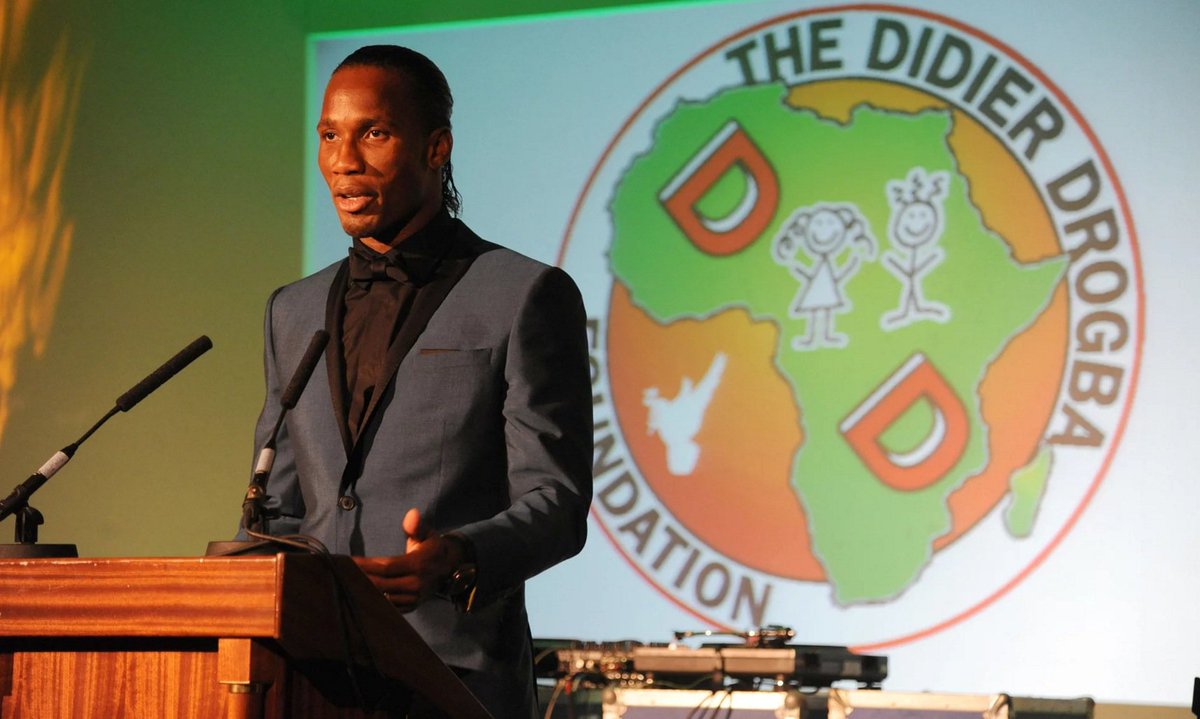 Montreal Impact player, Didier Drogba is taking legal actions against British newspaper, Daily Mail over allegations that his The Didier Drogba Foundation an organisation set up to help sick people in Africa misused donations meant for charity purpose.
Yesterday, the media outfit claimed only 1% of £1.7million in the coffers of the organization went to charity and that the rest was spent on lavish fundraising parties. The outfit also also added that contrary to claims that the foundation has built a hospital and 5 clinics in Ivory Coast, only 1 hospital with no equipment or personnel was built.
Reacting to the allegations, the Chelsea legend said he will begin legal proceedings against the media house over the accusations adding that he used his own money to pay for fundraising events. "There is no fraud, no corruption, no mismanagement, no lies, no impropriety."
"Their attempts to destroy the work of the Foundation will not deter me and will not stop me continuing the work we have begun."He affirmed.