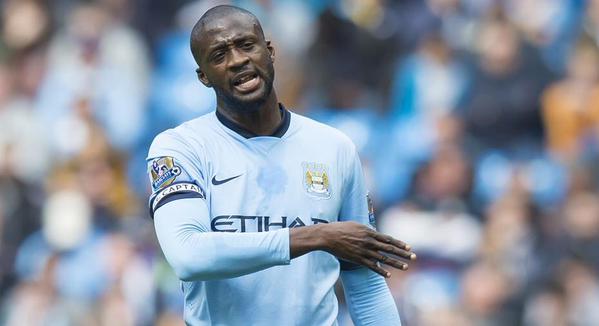 Hilarious! In a recent interview with Rio Ferdinand of BT
Sports, Manchester City midfielder, Yaya
Toure revealed that he was desperate to avoid being nutmegged and embarrassed by
Barcelona star, Lionel Messi in the Champions League last season. The football
world will never forget how the Argentinian nutmegged City's James Milner during
last season's 1-0 win at the Nou Camp. The 4-time African footballer of the year revealed that he prayed he
wouldn't be subjected to such humiliation by the 3-time Ballon d'or winner.
'Last year in the dressing room, he jokingly
said he will nutmeg me. I saw him nutmeg two of my team-mates and thought he'd
do it to me. Whenever he came near me I screamed inside 'please not me, don't
nutmeg me', my family is watching. I was afraid he'd embarrass me infront of my
family.' The Ivorian said.