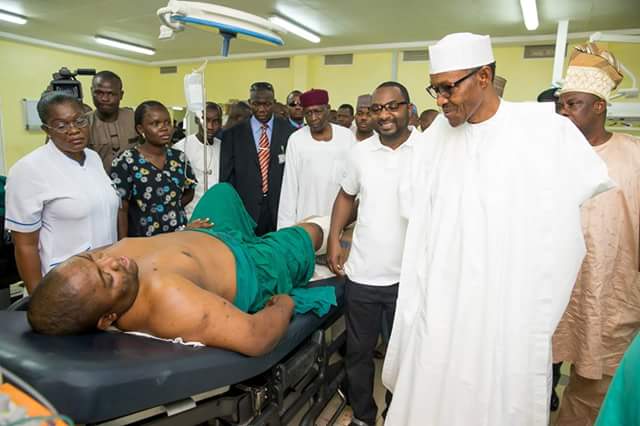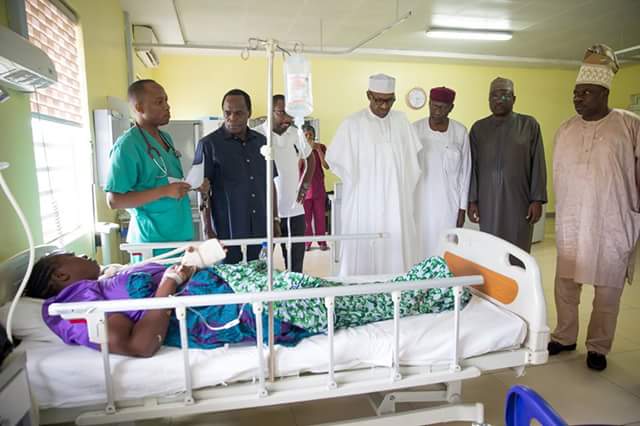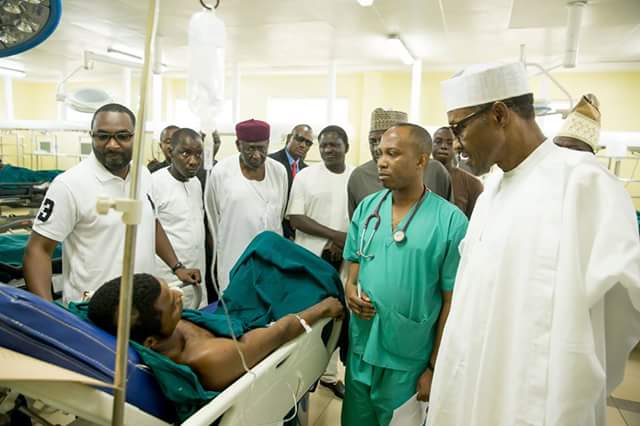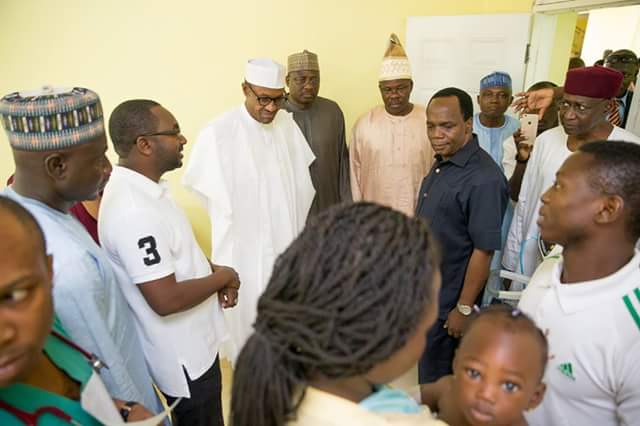 President Buhari today visited survivors of the
Nyanya and Kuje bomb attacks at the National Hospital in Abuja. He was accompanied
to the National Hospital Abuja by his personal aides and Governor Ibikunle
Amosun of Ogun State. He assured the survivors that the Federal Government will
take full responsibility for settling their medical bills and wished them full and speedy recovery. He also reiterated his administration's resolve in ending terrorism in Nigeria.
//
While in the hospital, President Buhari
took succour to a young girl admitted at the paediatric ward of the hospital. He directed his Chief of Staff, Mallam Abba Kyari to settle her
medical bills of N268,790.00. The girl's mother, Deborah Stephen, had broken
into tears on seeing him and had told him that her daughter had been
shot by armed robbers who raided their home & that the family could not
afford the medical bills.
//
The Chief Medical Director of the National Hospital
Abuja, Dr. Jafaru Momoh expressed his appreciation to the President for his
visit He emphasised on the relevance of the visit stating that "It will
help the patients' recovery also give them a greater psychological
sense of being valued and loved by their country."
//
Source; https://twitter.com/APCNigeria